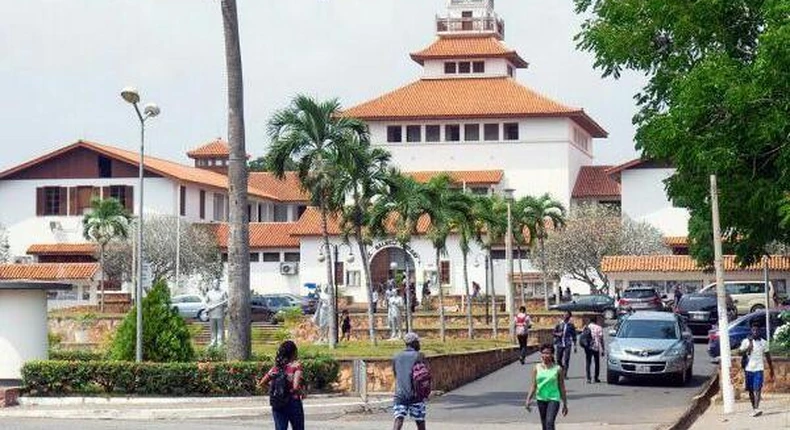 In the 2023 edition of the Global 2000 list by the Center for World University Rankings (CWUR), the University of Ghana has been ranked as the best university in Ghana and second-best in West Africa.
The university was also considered part of the top 6.1% of world-class universities by the CWUR.
In the West Africa Region, the University of Ghana's remarkable performance positioned it as the second-best University, just behind Nigeria's University of Ibadan, which achieved a score of 69.5.
20,531 institutions were ranked, and those that placed at the top made the Global 2000 list.
The rankings were based on seven objective indicators across four areas-education quality, alumni employment, faculty quality, and research performance, a statement from the University said.
The statement said the achievement came at a time when the University was celebrating its 75th anniversary and that it was a testament to the University's unwavering commitment to academic excellence, innovative research, and holistic student development.
It said the University's impressive performance in key areas such as academic reputation, research output, faculty quality, international collaborations, and graduate employability, solidified its reputation as an intellectual hub and provider of high-quality education.
Prof. Nana Aba Appiah Amfo, Vice-Chancellor of the University, reacting to the ranking expressed joy and attributed the success to the resilience, dedication, and hard work of the faculty, staff, and students.
She said the achievement reflected the University's collective commitment to excellence and the relentless pursuit of knowledge.
The feat, she stressed, was a source of immense pride for the nation, as it had long been regarded as a beacon of higher education.
She noted that the University had and would continue to nurture generations of leaders, scholars, and professionals, who contributed significantly to the socio-economic development of the country and beyond.
Since 2012, the CWUR has been publishing the academic ranking of global universities and assesses the quality of education, employability, quality of faculty, and research without relying on surveys and university data submissions.
The ranking started out as a project in Jeddah, Saudi Arabia with the aim of rating the top 100 world universities.
In 2019, the ranking expanded to list the top 2000 out of nearly twenty thousand universities worldwide, making it the largest academic ranking of global universities.