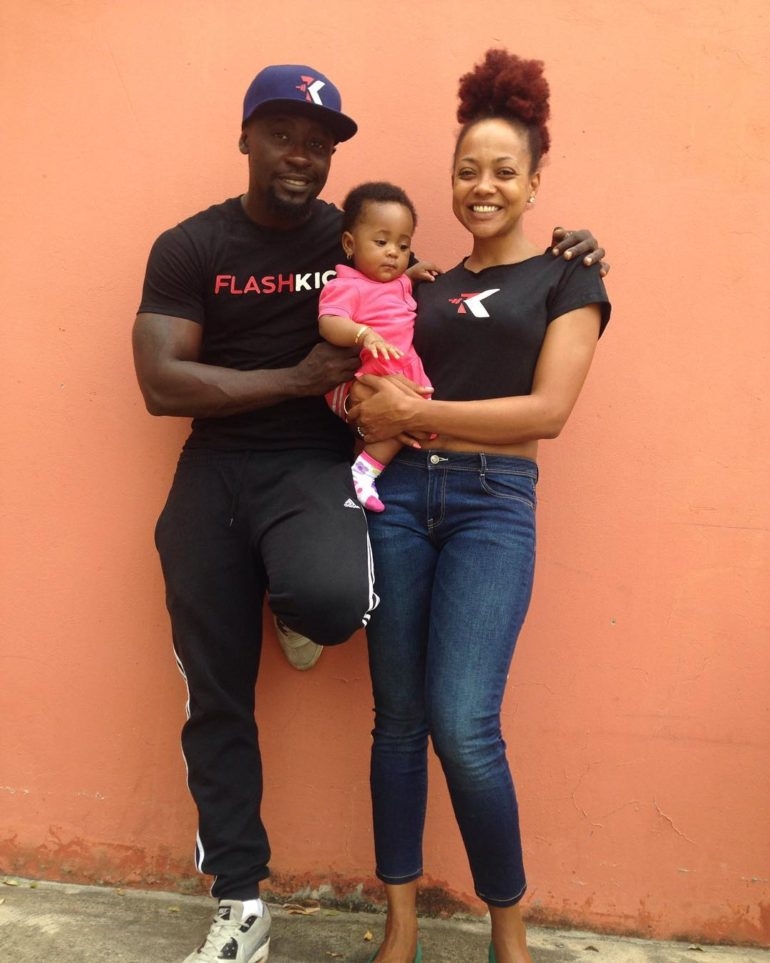 Williams Ofori Atta, husband of actress Jasmine Baroudi who was accused of sending his naked pictures to another woman, has finally opened up about the allegation.
A few months ago, naked photos of Williams Ofori Atta, an Accra-based fitness trainer and boyfriend of Ghanaian actress-Jasmine Baroudi leaked online together with a host of Ghanaian Celebrities including Starr FM's Giovanni Caleb.
Williams Ofori Atta refused to confirm or deny the allegation and has not commented openly about it until now.
The physical trainer opened up and explained what really happened during an interview over the weekend on GH One TV's magazine program "Glitzterazzi" hosted by Berla Mundi.
Williams Ofori Atta better known as Flask Kick who explained the incident on the show in the presence of his wife actress-Jasmine Baroudi, admitted sending the nude picture adding that he was not the only one who sent those pictures but about 30 other male celebrities also sent their nude pictures to the same person.
Flask Kick also revealed that the said pictures were not sent to women as the initiation reports suggested but they were rather sent to one Chris Morgan who is a homosexual Nigerian Musician posing as a woman who owns a modeling agency in America and deceiving countless unsuspecting men to send him their nude pictures for his own sexy pleasure.
He also mentioned among other things that Ghanacelebrities.com Editor – Chris-Vincent Agyapong Febiri also fell victim and sent his nude pictures but in order to protect the release of his nude pictures, he conspired with Chris Morgan to defame him but it all couldn't work.
Watch the full interview below:Source: Eugene Osafo-Nkansah/Peacefmonline.com