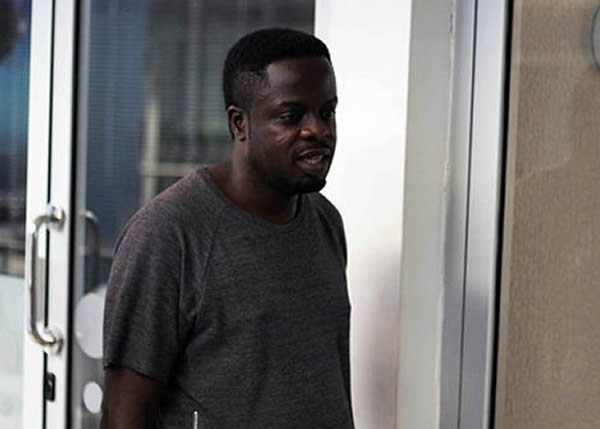 Evangelist and Highlife musician Ofori Amponsah claims he has no idea who Rapper Criss Waddle is and he has never heard his name before.
Ofori who was reacting to Criss Waddle's harsh Facebook statement that he (Ofori) was never called by God, said on Neat FM's "Entertainment Ghana" this morning that he doesn't know who Criss Waddle is and he if really said that then he (Criss Waddle) just wants his attention.
"It is his opinion. Everybody would say what they want so some of these things I shouldn't even react to it. I don't read all those things so I don't know anybody called Criss Waddle. A lot of people can say a lot of things about you but can you go to their individual houses to reply them? But people know who you are. The fans who like my music and follow me, they know me so someone's comment about me will not chance anything".
"Who is Criss Waddle what work does he do?" Ofori asked and when he was told that Chris Waddle is a musician; Ofori said "That means Criss Waddle don't like the competition coming. This is very simply because I have never heard his name before so maybe be he wants an opportunity for me to say something about him".
Rapper Criss Waddle released a statement on social media doubting the repentance of Highlife musician Ofori Amponsah. Chris has thrown a direct question to Ofori Amponsah after he released his new Highlife single "Alewa" featuring Sarkodie.
Criss Waddle took to his Facebook page to question the "Otoolege" hitmaker why he's back to Highlife music.
He wrote; "Ofori Amponsah God never Called You, infact he didn't even Flash you!!! Why exactly are you back to highlife? S3 Sesia wo p3 Kakra?#?AMGToTHEBLOODCLATWORLD ?#?akaBaako".
This Ofori Amponsah believes is an attention seeking gimmick by Criss Waddle.
Source: NKONKONSA.com