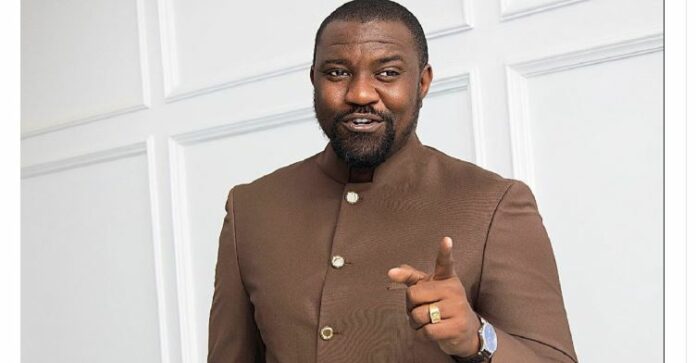 Former NDC MP for Ayawaso West Wuogon and actor, John Dumelo, has questioned why Ghanaians place a higher value on religious rituals than actions that advance society.
In a tweet, John questioned whether there was a connection between religion and progress, asking why Ghanaians spend so much time worshipping and praying rather than thinking about how to better their own lives and the nation.
The agriculture entrepreneur wondered why Ghanaians are transforming factories into chapels and whether it is the best course of action to address the economic problem in a tweet on his Twitter profile on Tuesday, June 21, 2022.
"Is there a link between religion & development? Do Ghanaians spend more time praying for Ghana to be better than actually making the physical effort to make things better?
We are converting factories to churches and paying more tithes than taxes. Is that the right approach?" he quizzed.
See his post below;