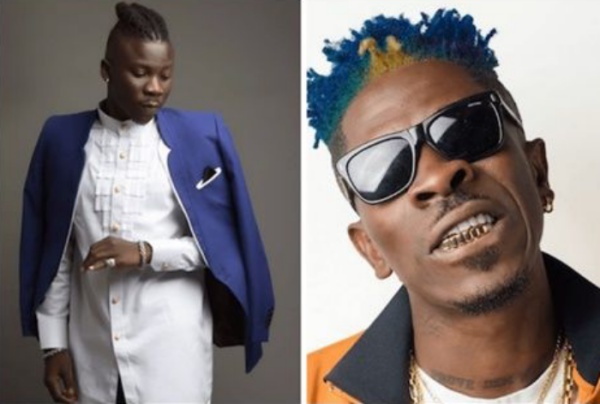 The Public Relations Officer for Charterhouse, Mr. Robert Klah has disclosed why Stonebwoy was reinstated in the Vodafone Ghana Music Awards (VGMAs) while his colleague Shatta Wale was not.
Stonebwoy and Shatta Wale were both banned from the scheme in 2019 following their infamous near gun battle incident that dominated international tabloids and online portals.
Although the ban was lifted recently, Stonebwoy reportedly filed for nominations although he and Wale had previously resolved not to rejoin the VGMAs even if the ban is lifted because they both claim the scheme rather benefits from them and not the other way round.
This move by Stonebwoy has utterly shocked some SM fans as a new wave of intense has been provoked online as a result.
Meanwhile, Mr. Klah says Board and Academy is willing to work with anyone who expresses interest in wanting to be part of the nominations.
"The scheme is in such a way that you need to show interest in order to be part. Once you show interest, we will work with you. The interest can be in the form that you are filing or giving consent. So, Stonebwoy showed interest and we worked with him," he told Andy Dosty on