Ghanaian actor turned politician, John Dumelo ripped a communicator of the New Patriotic Party (NPP), apart for making se.xually suggestive comments about Farida Mahama, the daughter of former president, John Mahama.
The Director of Communications of the NPP in the UK, Nana Ansah Obofuor, took to his Twitter page and shared a photo of Farida and averred that she is ripe for men to make their advances at her and get her on their bed eventually.
Nana Ansah also kicked against the makeup he applied on her face pointing out that she is young to apply cosmetics to enhance her beauty and also claimed that her beauty is as a result of the money earned from the collection of tax by her father.
This is what he wrote:
Mahama's daughter Farida at 14 and already dey do make up,eiiih…..Chopment come inside after tax payers money make am fine girl….
John Dumelo who got extremely upset by his post hurled insults at him and warned him not to ever spew such stupidity about an under aged person like Farida again.
He wrote:
You are a stupid fool! Your children should be ashamed of you and your   uncouth comments. Never ever speak about Farida or an under aged person in this manner! Neanderthal!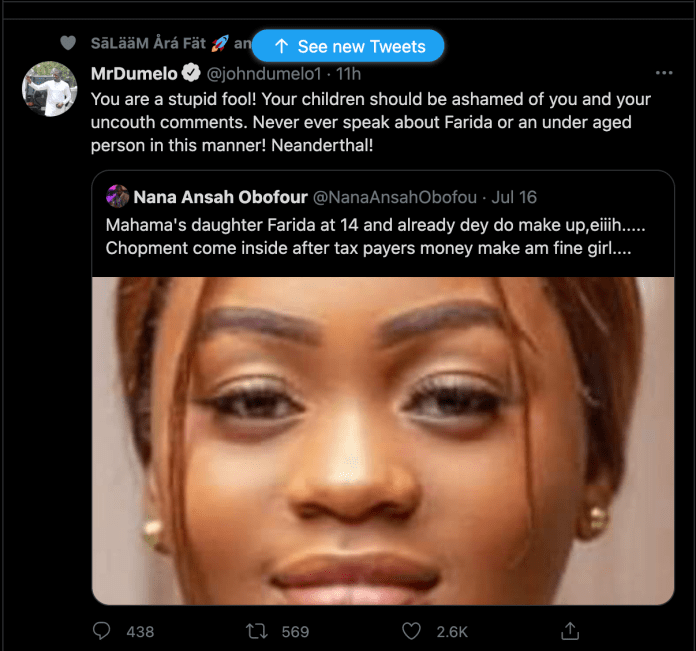 Source:NKONKONSA.com