Popular Ghanaian media Personality, Serwaa Amihere has finally addressed allegations that she sleeps with politicians for money.
The GhOne TV journalist has made headlines in most traditional and online media platforms last week following explosive allegations by a faceless Snapchat account holder known Bombshelli Sel about her amorous affairs with influential men of the land.
While some believe that all the rumours about her might be factual since there's a bit of truth in every rumour, others think the faceless snap chatter is just a bitter person who has raised bogus unsubstantiated allegations against the eloquent journalist for the sake of it.
Serwaa Amihere has reacted to the image tarnishing commentary about her and she termed them as malicious lies.
According to her, she remains focused with her head held up high in the face of accusations, falsehood and namecalling. Serwaa says all the back and forth on social media where her name is always up for ridicule and shame have made her stronger.
She wrote:
I have endured years of abuse and malicious lies. All these years, I've learnt not to argue with people who try to destroy the reputation of others unjustly. 
Far from distracting me, they have made me stronger. 
To the many who have reached out to show concern, I'm most grateful
---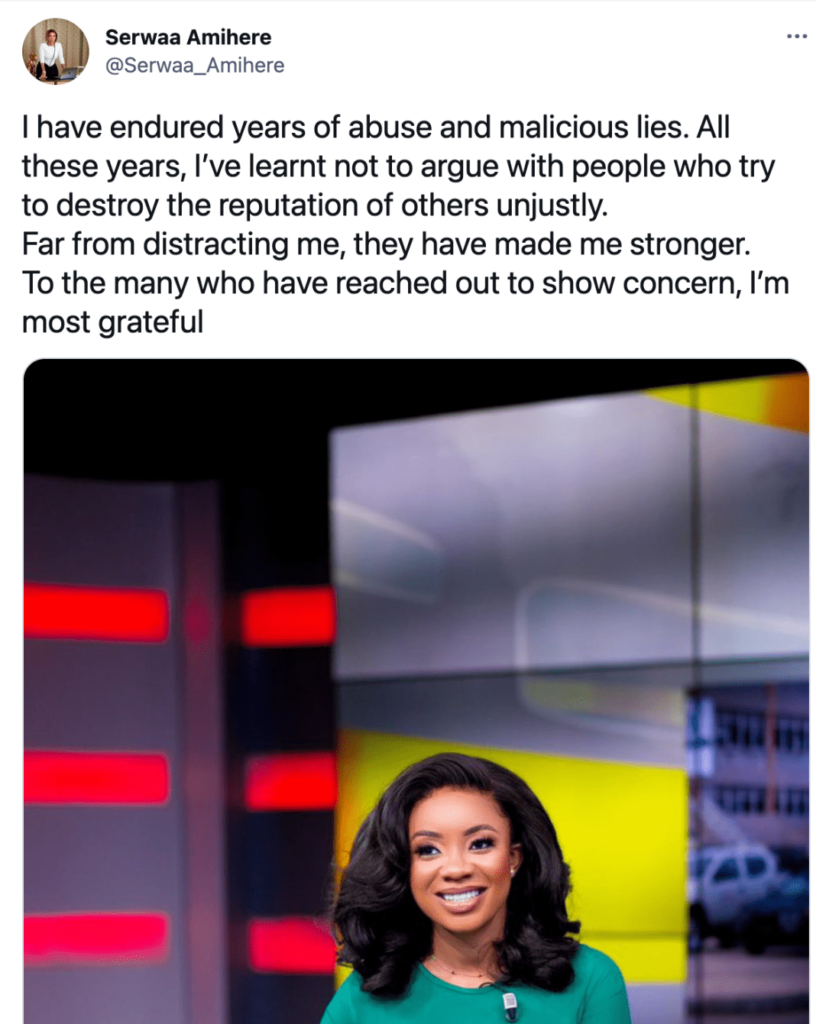 Source:NKONKONSA.com