Media personality, MzGee has rained curses on the person from the office of the Vice President who leaked a private conversation between her and embattled actor, Psalm Adjeteyfio on social media.
MzGee denied claims that the leaked voice note the veteran actor sent to her was leaked by her into the public and asked Ghanaians to verify from those who published it online to reveal their sources.
Apparently, MzGee forwarded the message she had received from Psalm Adjeteyfio aka TT to one Gideon Baako, who works at the Office of the Vice President to help provide solutions to TT's problems as he lamented over difficulties in putting food on his table.
Reacting to the TT's recent interview on OKAY FM, MzGee declared that if the discovery that Gideon Baako is the one who leaked the audio, he will never find rest and her God will deal with him.
Part of her outburst reads;
"I know this won't trend as the previous but I am grateful T.T believes me!
Now, my final words on this TT saga!
If Gideon Boako of the Veep's office circulated that voice note sent to him in confidence, may my covenant with the altar of the Lord, speak!
My God has and will never fail me!"
See screenshot below;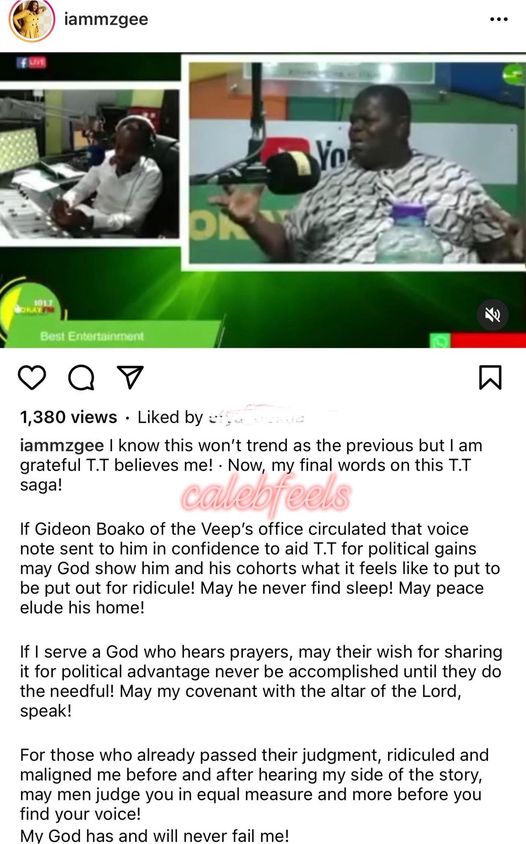 Source;NKONKONSA.com