A Ghanaian woman has left social media users tearing as she narrates the ordeal and tribulations her late aunty went through at the hands of her niece.
For this reason, when her aunty finally died and was buried over the weekend, the lady revealed on social media that she's happy her aunty is dead because she knows all sufferings have come to and resting conformably in the bosom of his Creator.
According to the woman, her aunt was wrongfully jailed in theUnited States after her own niece betrayed her.
She shared;
"We buried an auntie of mine on Friday and I'm just glad her suffering is finally over. Her life played out like the most unfortunate kumawood movie. This life can be so crazy.
At the time this happened it was all over cnn and things. To make matters worse Ama Owusua told US officials that since my grand auntie was a minister in the then NPP government, her husband and kids were in danger of persecution. Lawyers came to Ghana and took her husband and kids to the US for "political asylum"
The US government took the thing World Cup and tried to have my grand auntie extradited to face charges. In the end she had step down from her position.
But Ama and her family got their karma. She and her husband are now both blind and she had a stroke that has left her paralyzed and bedridden in the states. At least there's something like cosmic justice.
Barbara never saw her house or set foot there again from the day she was arrested. From detention to court to jail for 5 years then straight to airport to Ghana with only the clothes she had on her back. To say this was a source of pain for the family is an understatement.
My grand uncle (her dads tribute). He couldn't read it at the funeral. After the first few lines he broke down and someone read it for him."
See screenshots below;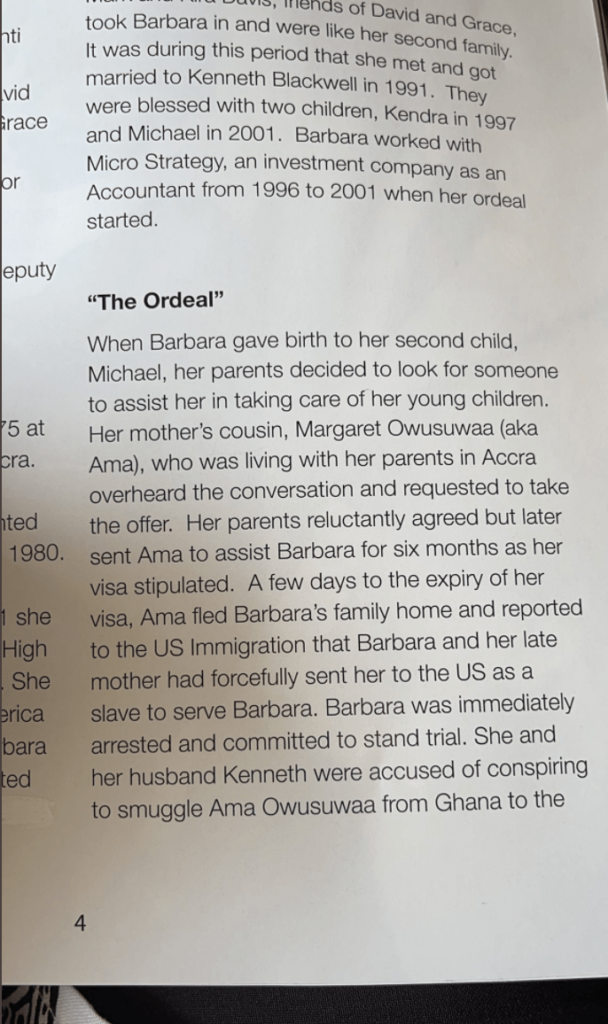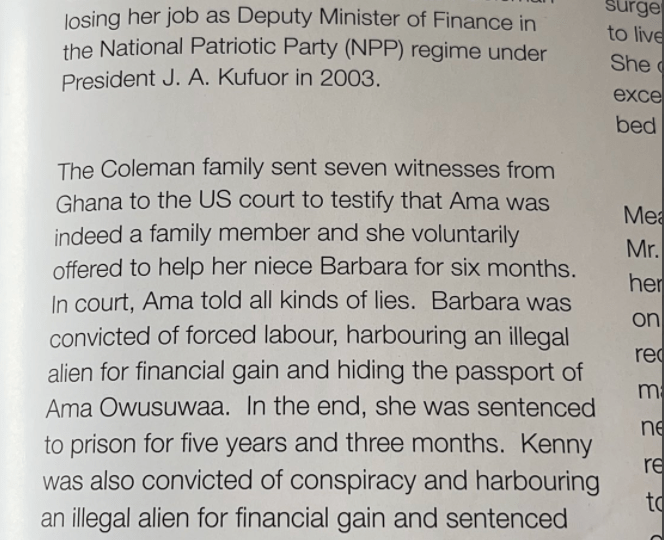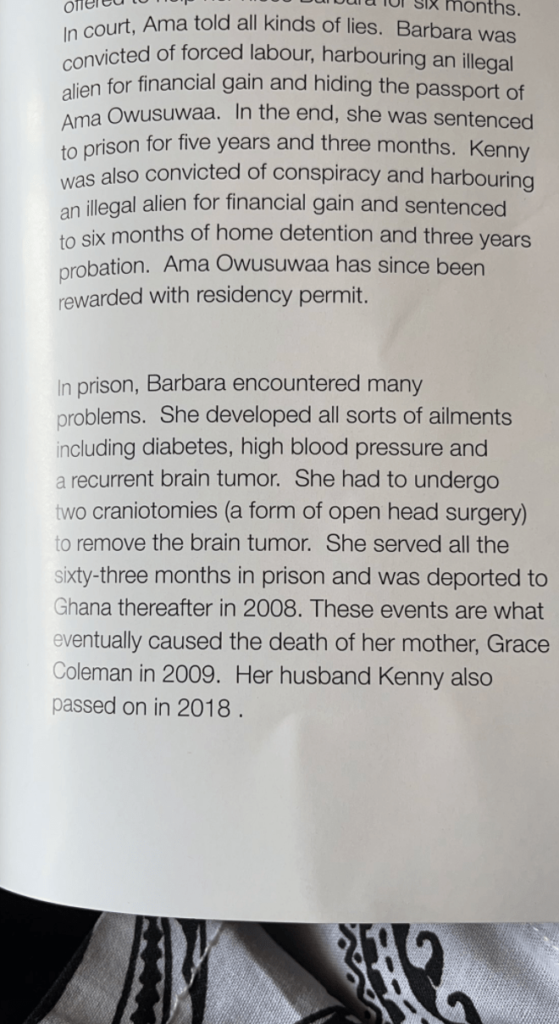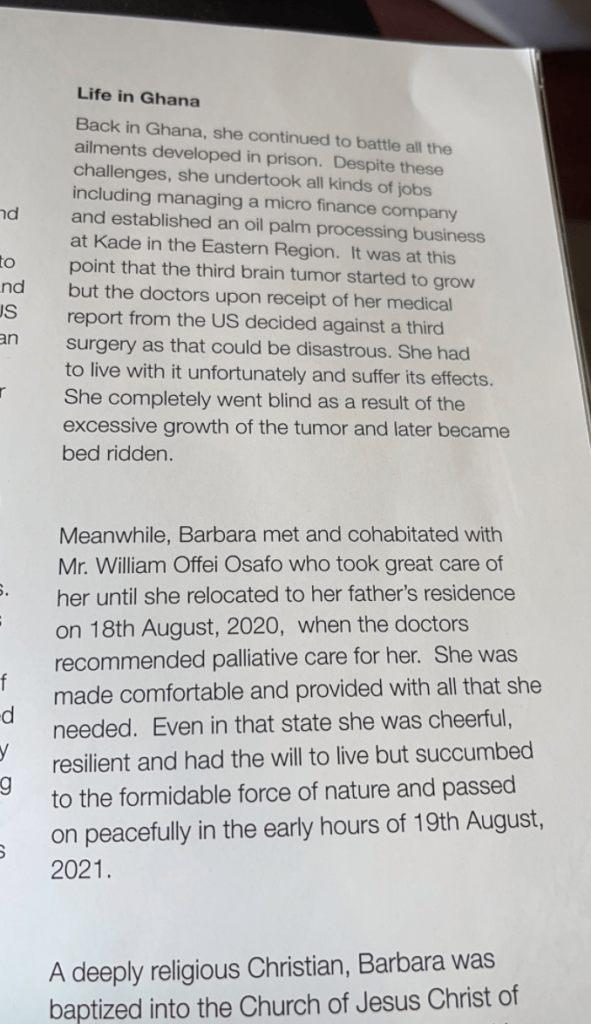 Source:NKONKONSA.com