Manager of GhOne TV,  Nana Aba has threatened to snitch on Serwaa Amihere to her boyfriend for disgracing him in public after she claimed she received any Christmas gift from her boyfriend yet.
Nana Aba tweeted asking her fans and followers the number of Christmas gifts they've received so far as the celebration has begun and Serwaa Amihere reacting to that claimed she hasn't received a single gift from anyone.
Nana Aba knowing very well that Serwaa Amihere is lying reacted to her comment saying she's going to screenshot this and send it to her boyfriend as evidence to show how she's disgracing him on social media with her claims.
Serwaa Amihere might have said that out of jokes and we know the boyfriend might have even seen her tweet because he's probably following her hence Nana Aba's threat is just to tease her or make her realize the meaning of what she wrote.
Screenshot below;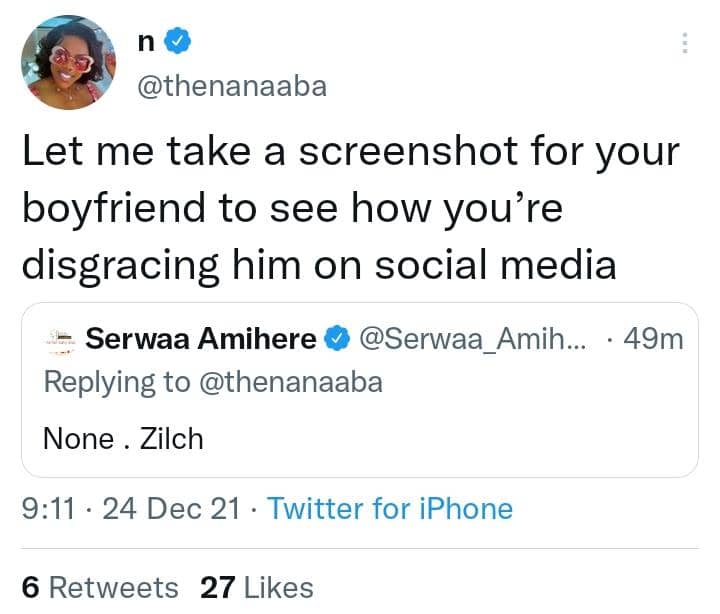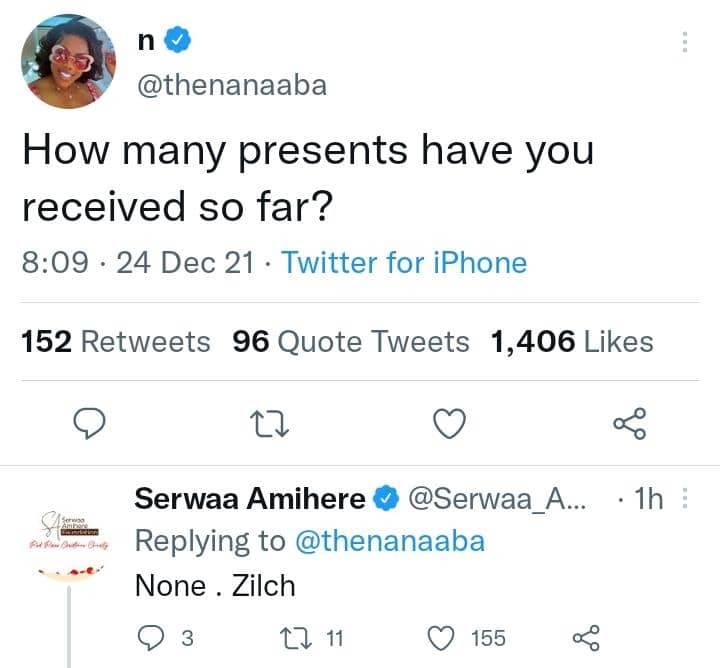 Source: NKONKONSA.com