Singer and entrepreneur, Belinda Amoah well known in the entertianment industry as Mzbel has asked "Mr President" to stop punishing her over the saga in a tweet that is both smart and long.
The socialite and the singer asked "Mr. President" to be a man of his word and pay the debt that he said he would do.
Though she didn't say who "Mr. President" was, some people think that Mzbel is directing her message at Mahama because his name was the most talked about during the 2020 election saga, so she wants to help him.
She wrote to the president: "Mr. President, I've been humble, considerate, quiet, and patient enough. Please don't use this "Papanpo" issue as an excuse to punish me! When I have to go after people to get what they owe me, it gets very bad! Be a man of your word. It's been almost 6 years.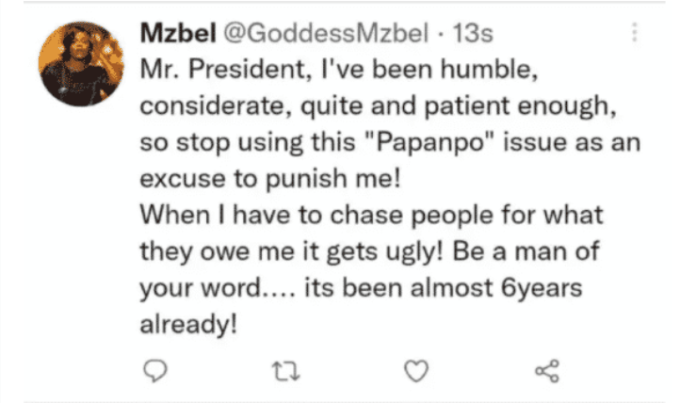 l
Source:NKONKONSA.com