Ciara Obofowaa Antwi, the wife of Rev. Obofour has weighed in on the verbal fight still ongoing between goddaughter, Ayisha Modi and actress, Afia Schwarzenegger.
Afia Schwarzenegger and Ayisha Modi went at each other yesterday with both going live at the same time.
Afia in her live made mention of Ayisha Modi practicing L3sbianism with a Pastor's wife, and since Ayisha has publicly shown her closeness with Rev. Obofofour's wife, Many drew the conclusion that it could be her though Afia didn't mention any name.
Reacting to this, Obofowaa took a swipe at Afia Schwarzenegger in a post on her Instagram page saying,
"Don't be angry with the people who don't have the capacity to change …
You can never change ones character no matter how hard they try to hide it .
Don't bite the hands that once fed you .
Be good enough to forgive someone but don't be stupid enough to give them your audience l love you all????????????????????✅"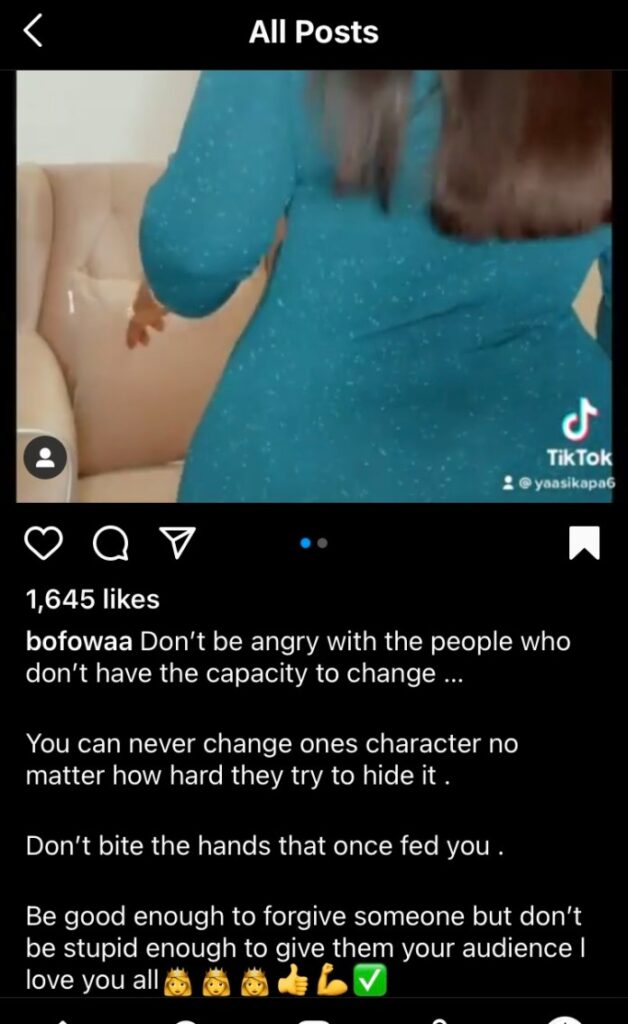 Source:NKONKONSA.com