Ghanaian journalist and entrepreneur, Bridget Otoo has taken to social media to show an information about her past relationship with her ex and she was also saying  some nice stuffs about her ex.
In normal life when there is a breakup between two lovers they begin to hate each other and cut in communication, but that's not the case when it comes to Bridget Otoo and her ex.
She posted on twitter, revealing the good things her ex did for her and how good and wonderful he was despite the fact that they have broken up.
"I have the best ex," she wrote.
See her post below,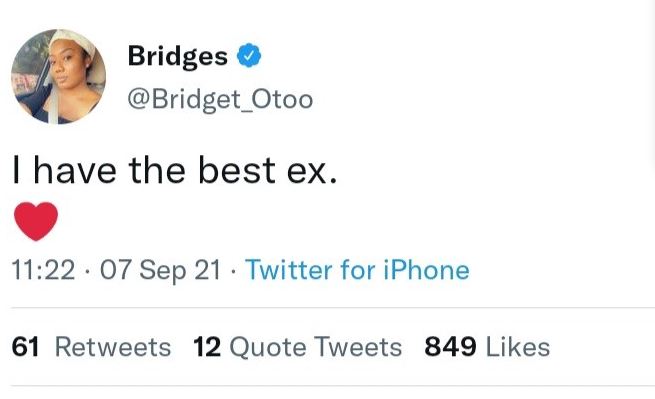 SourceNKONKONSA.com