The Management of Despite Media has stated that the virtual programme being hosted by Afia Pokuaa aka vim Lady on one of its platforms has the full blessing of the company.
This comes after one of Despite Media key staff, Kwame Nkrumah Tikese, expressed his displeasure with some journalists at the station over Vim Lady's haughtiness and said they would not sit back and let her run the station down.
He also said Vim Lady was paid well but chose to host shows like EShow that were not her mandate and asked her to leave.
"Does she realize how hard we worked to build this station? You can't just show up and do what you want. You can't host Eshow. Focus on your duty and deliver."
Kwame Nkrumah Tikese also dared Vim Lady to leave the station after two weeks if she still refused to follow the station's procedures. He claims Vim Lady has been off duty for weeks, which is against Despite Media policy.
The video of her colleagues slamming VIM Lady on Okay FM was shared on Instagram by VIM Lady.
In view of this, Despite Media has released a statement on Kwame Nkrumah Tikese's outburst which has since generated a public conversation and they established correctly that Tikese's comments and opinions is not representative of Despite Media as it was person.
According to the management, the decision for Vim Lady to host her show from outside the shores of the country is with its blessing because it is aware of her absence.
Find Out More From The Video Below: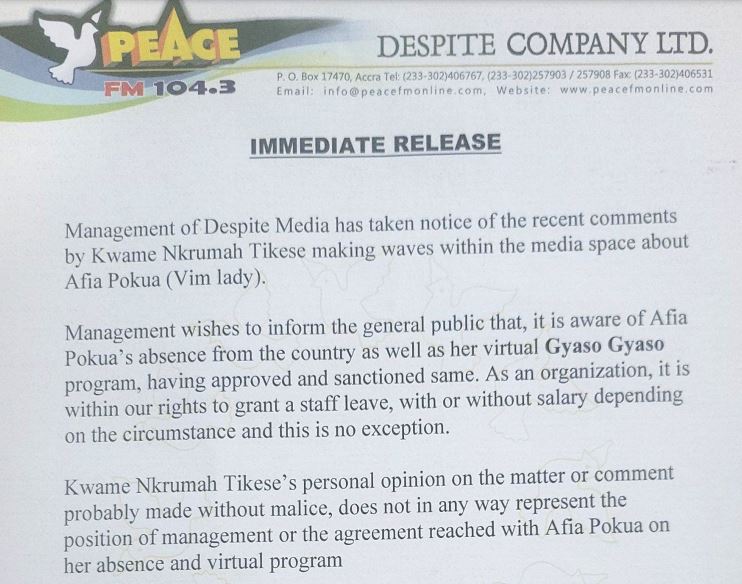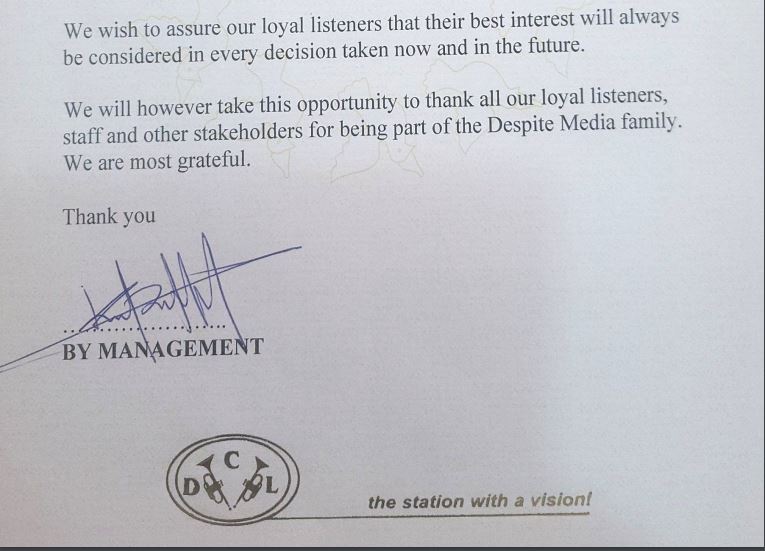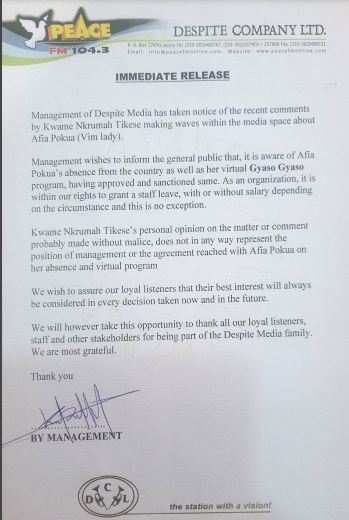 https://www.instagram.com/p/CcrQeJ9DHnu/