Swedru-based rapper and singer, Patapaa born Justice Amoah has unleased his wrath on Kumerica star, Amerado for demeaning his talent and his career.
Ghanaian movie producer and television presenter, Ola Michael as advised Kumerica star, Amerado not to give his colleague, Obibini a second reply in their lyrical beef.
His advice comes in the wake of anticipations by music lovers who are waiting to hear a counter diss track from Amerado after Obibini threw hard punches at him with his song 'Deceased'.
Some have hurriedly declared Obibinii the winner in their clash, however, in the midst of the wait, Ola Michael believes that there is no need in Amerado replying to Obibini because he has already raised Lazarus and must now move on and focus on his career.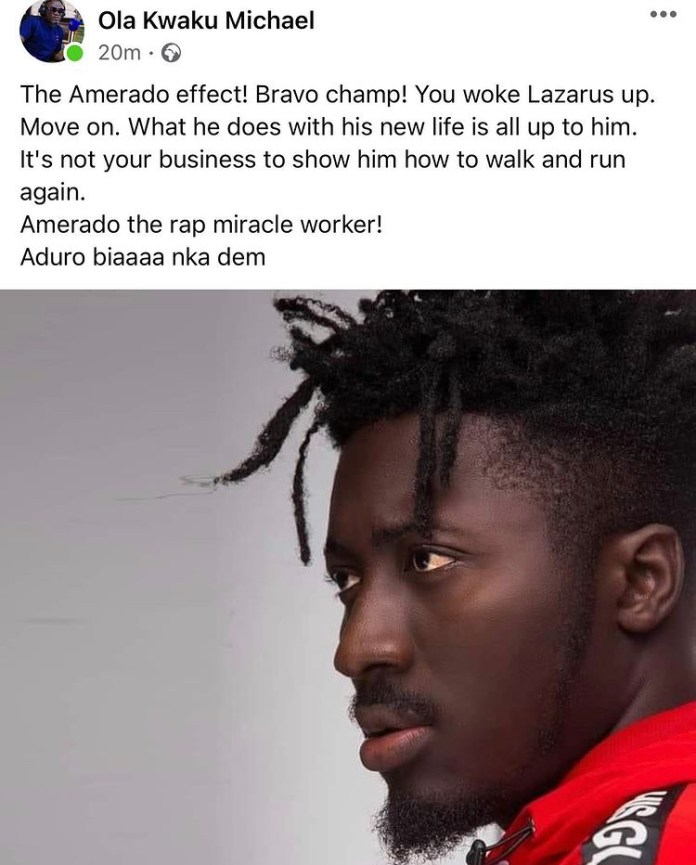 Source:NKONKONSA.com