Famous Ghanaian celebrity and rapper Sarkodie is seen in a throwback photo with his mother. His influence cannot be overlooked but we never thought he was that cute as a child.
Rapper Sarkodie was seen in the photo wearing a sea blue t-shirt tucked into blue jeans shorts and held in place with braces. He was also seen wearing a brown shoe and pink and black striped happy socks.
From the photo, it would be noticed that King Sark's attitude and pose in pictures was still dominant even in his young days.
Watch the picture below;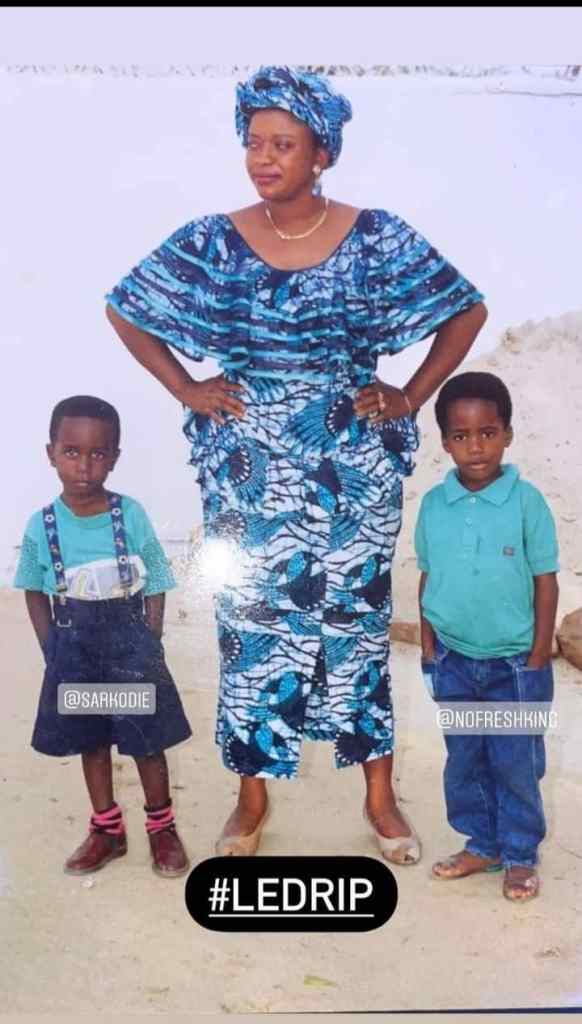 SourceNKONKONSA.com