The infamous Ghanaian clergyman, Rev. Fr Baltharzzar Obeng Larbi who kissed three female students of St. Dominic Girls College in a viral video has come out to speak on his action.
In an official statement signed by him, Rev. Obeng Larbi said that he did not think through before kissing the girls during a church service in front of a congregation.
Rev. Fr Larbi, who was the chaplain of the college, has accordingly apologized to the Anglican Church, his Archbishop, the affected students, the entire college, and the general public, begged Ghanaians for their forgiveness and asked them to pray for him in these trying times.
"I pray for forgiveness from all and sundry and plead that you hold me in your prayers during these trying times. May God bless us all," the statement said.
He admitted that his actions were wrong and said he should have acted differently "even in the absence of COVID-19".
"I seemed to have taken a number of things for granted. I did not think my behaviour through" the statement added.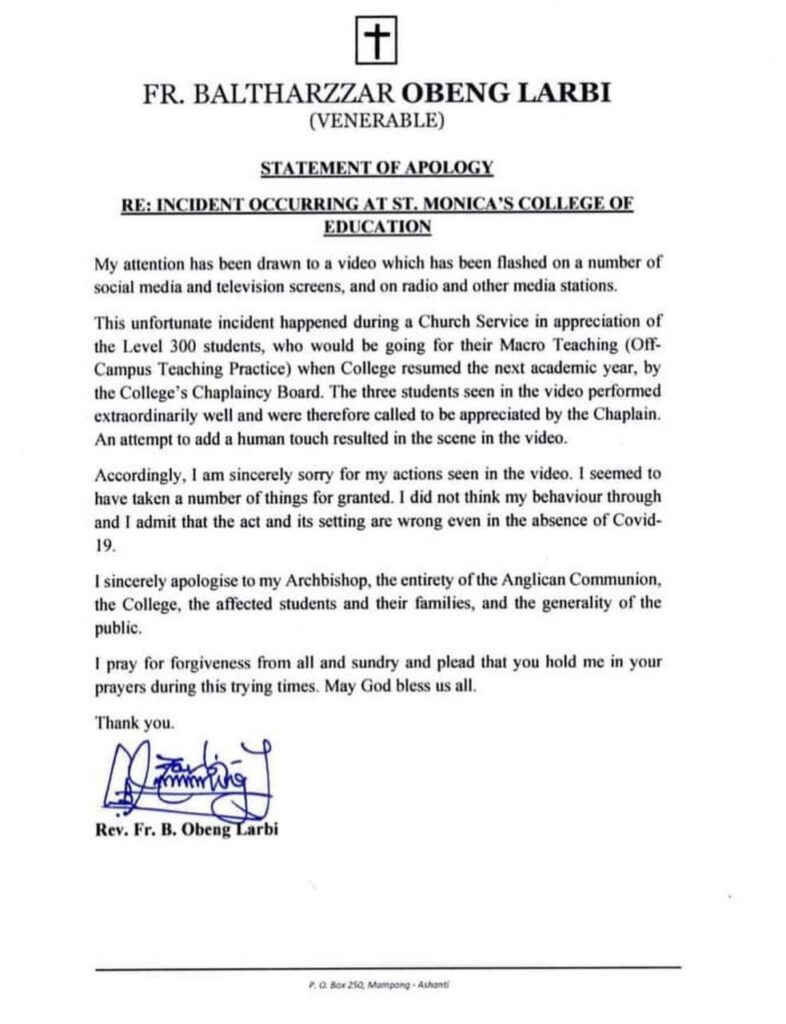 Source;NKONKONSA.com