According to a report by Vanguard, Nigerian singer, Paul Okoye also known as Rudeboy is at the verge of losing his marriage to wife, Anita Okoye as divorce documents has popped online.
It is reported that Anita Okoye filed for divorce from Paul Okoye, a former member of the defunct music group, P-Square and her move comes after could not settle their differences.
The doc however suggests that it intends to inform the singer that his wife has begun the process of obtaining a former Degree of Divorce.
The legal petition was filed in an Abuja High Court and has the husband's name listed as the defendant. However, neither Rudeboy or his wife have come out to deny or confirm the report and we are still following this issue to bring you updates on the story.
According to the Vanguard Nigeria website:
"A source close to the couple confirmed that both parties will proceed amicably with the legal resolution and be the best co-parents in the interest of their children. The source also said that Paul and Anita have always been very good friends and like every couple they have had issues for a while but plan to remain on good terms and keep the friendship they have always had since their days as university students."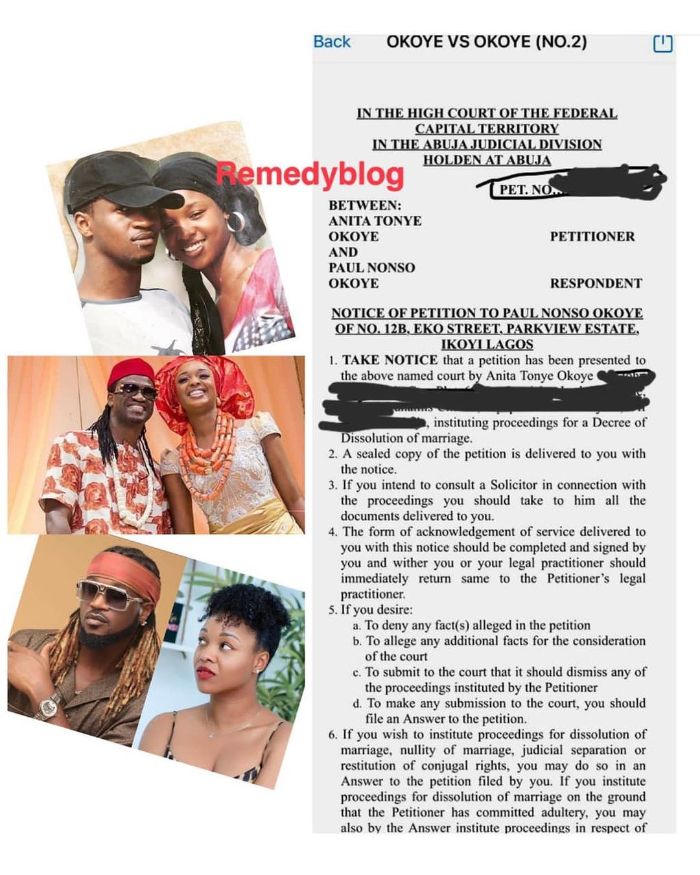 Source:NKONKONSA.com