Rapper Edem has stepped in to help singer Feli Nuna, who was dragged on UTV by Kwame A Plus over a conversation about relationships and marriage.
Feli Nuna was addressed by Kwame A Plus on Saturday night's United Showbiz broadcast after she expressed her opinion on the role a guy should play in her life.
During the discussion, Feli Nuna was questioned if her boyfriend invests in her profession, and she said no.
Feli's disclosure about her significant other was regarded with skepticism, particularly from A Plus.
"Your boyfriend is wealthy, but he does not work in the entertainment industry." On Saturday, he questioned, "So you're going to hunt for someone to invest while your partner hides his?"
"Does what you're saying make sense?" Feli Nuna responded.
"You have a wealthy partner who refuses to put money into your music." You went to someone else for money and the individual said he likes you, which made you angry. Let me tell you what doesn't make sense: your boyfriend's relocation. He described him as a "f*#king child."
This sparked yet another commotion among the panellists, prompting the moderator Nicki Samonas to appeal for calm.
Imagine your daughter working in a company that has men who think like this for a woman ..Smh..Unacceptable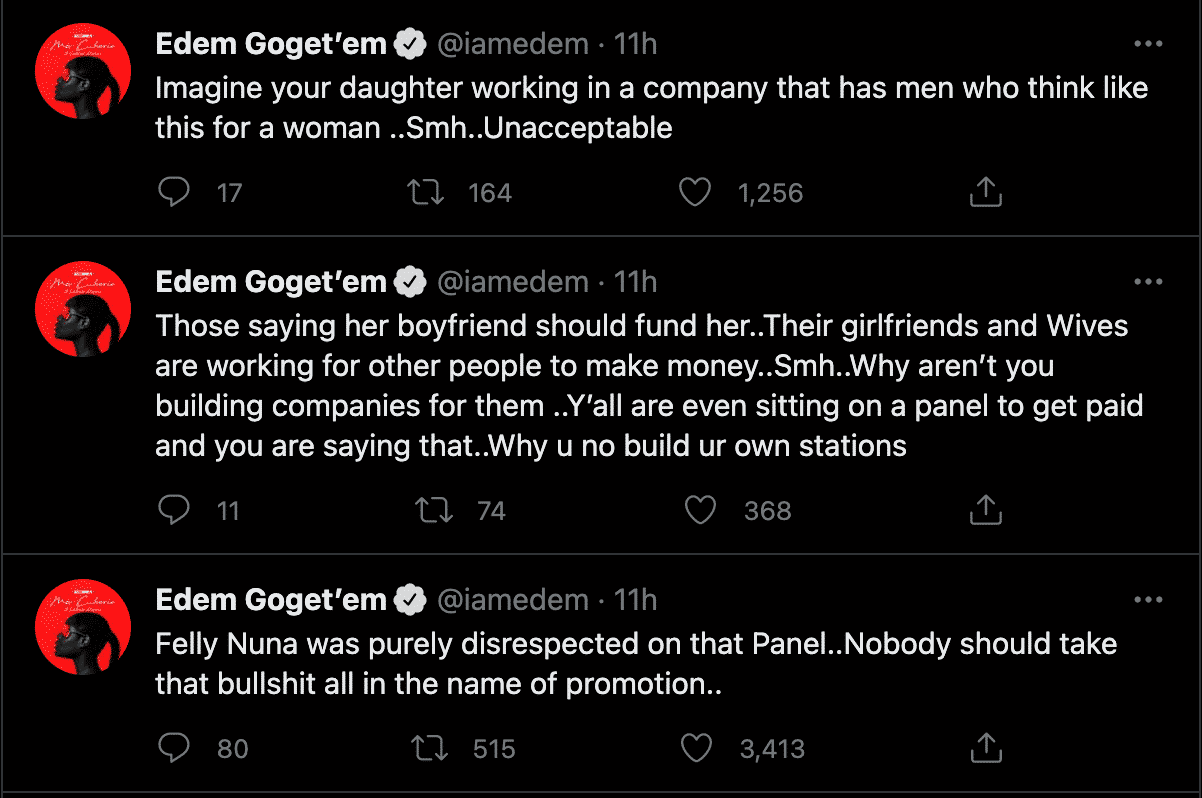 edem