The former president of Ghana, John Dramani Mahama has shared an unexpected photo of himself when he was young and handsome.
In the photo, John Mahama made it clear the picture was taken during his National Service days.
Ghana's National Service Scheme is a one-year mandatory employment program for all tertiary graduates under the age of 40. The Scheme was introduced in 1973 as a requirement for tertiary graduates upon completion of their first degrees.
Well, some NSS personnel during an interview with TV3 lamented about how the Government hasn't paid them their dividends in months.
Reacting to this, John Mahama has asked Nana Addo and his team to have pity on the young ones and pay them what is due to them.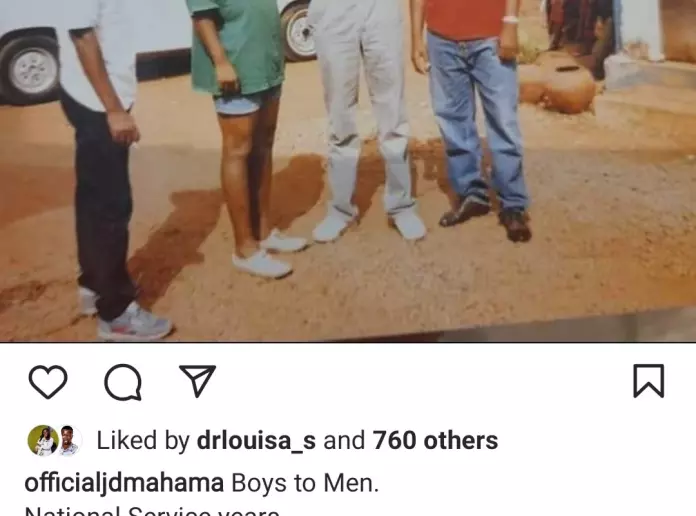 https://www.instagram.com/p/Cdq2uQyszk6/