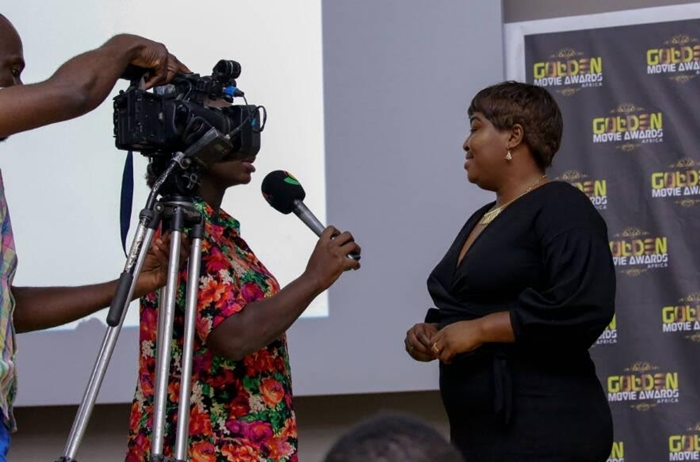 The 2017 Golden Movie Awards Africa is scheduled to take place on Saturday, 22 July 2017 at Movenpick Ambassador Hotel.
The hosts of the prestigious annual award ceremony has been announced and they are ace comedian AY Makun and American-Nigerian actress Osas Ajigbade .
With AY onboard as Golden Movie Awards host this year, the super-talented comedic actor brings to the show an unparalleled touch of excellence that has been widely attributed with his tremendous and successful career.
Osas Ajigbade is an American-Nigerian actress and host and has numerous experience in terms of hosting and been on equally bigger stages.She joins Ay to bring us the most exciting moments
The Golden Movie Awards 2017 will kick off  9pm and will be broadcasted live to millions of people in the continent of Africa on Africa Movie Channel. The awards  is the biggest night in the African movie calendar. Before the glamorous event, there will be a pre party on the 21st of July.
The Golden Movie Awards Africa (GMAA) is an annual event that seeks to award excellence in movie making on the African continent and the African diaspora.
Instituted and organized by NMJ Ghana and its partners, the GMAA brings together professionals in filmmaking in Africa once every year to celebrate, promote and reward those who have excelled in their area of the film industry.