Member of Parliament for Ningo Prampram, Hon. Sam George and the former UK legislator, Seb Dance are at each other's throat over the legalization of LGBTQ in Ghana.
Sam George led a group of legislators and presented the Anti-LGBT bill before parliament awaiting approval and his unrelenting zeal to ensure the bill is passed to law has been ruffled feathers among some persons in Ghana like singer, Sister Derby, actress Lydia Forson who lashed out at him describing him as backward thinker.
Following the back and forth on social media. Seb Dance said Sam Geroge needs to renew his mind and appreciate the fact that allowing LGBTQ to be practised in Ghana will not destroy the country.
Sam George was not having any of that so he mounted a strong defence by rebutting Seb Dance.
When Seb Dance wrote the following words, it was the beginning of harsh unpalatable back and forth from Sam George.
"I hope you go come to your senses den reconsider rather than say you go build on colonial legacies which damage den limit de lives of many. Where de love dey?" Seb Dance tweet in reaction to George post.
Sam George wrote: I now understand your pain and anguish. You being a gay mana nd seeing other men do what real men do with women must be rellay painful…
Check Out The Screenshots Below: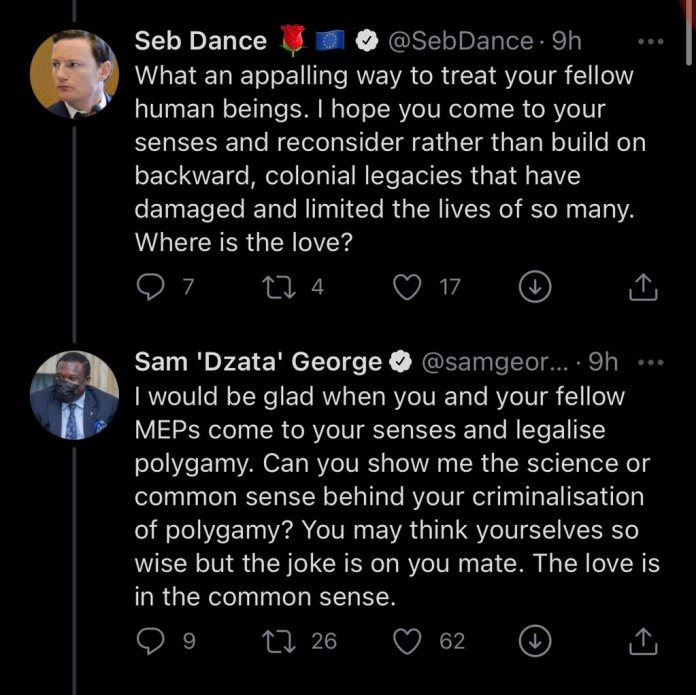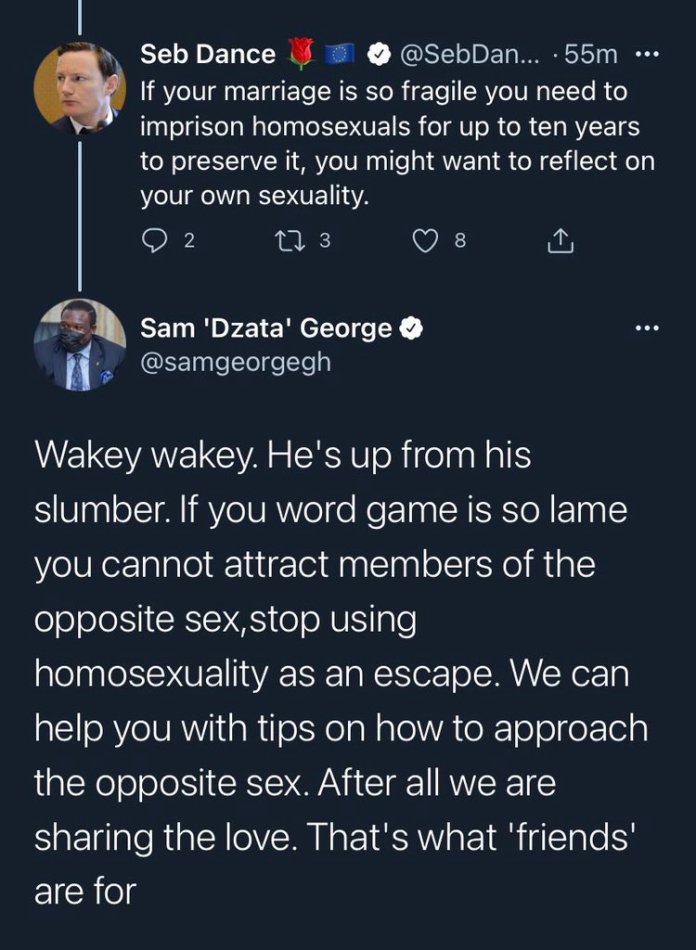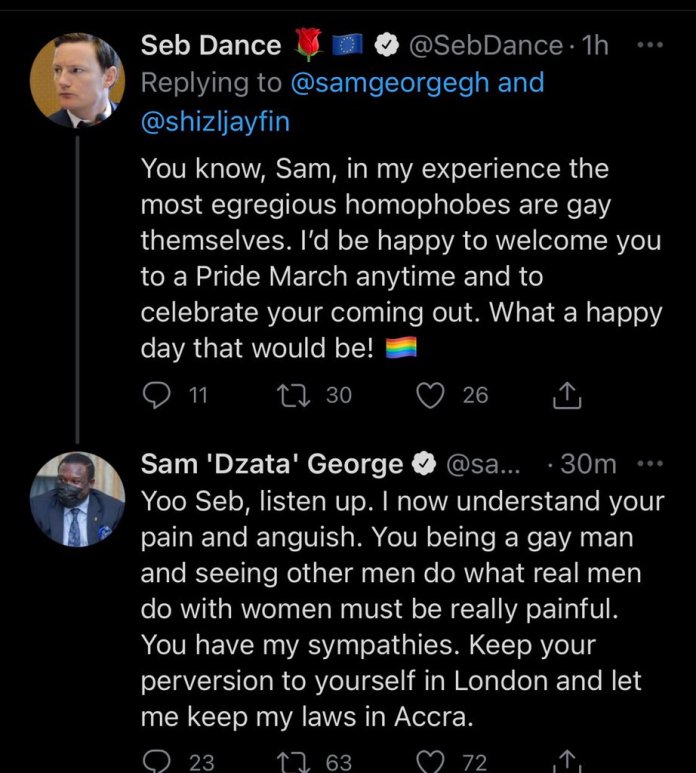 Source;NKONKONSA.com