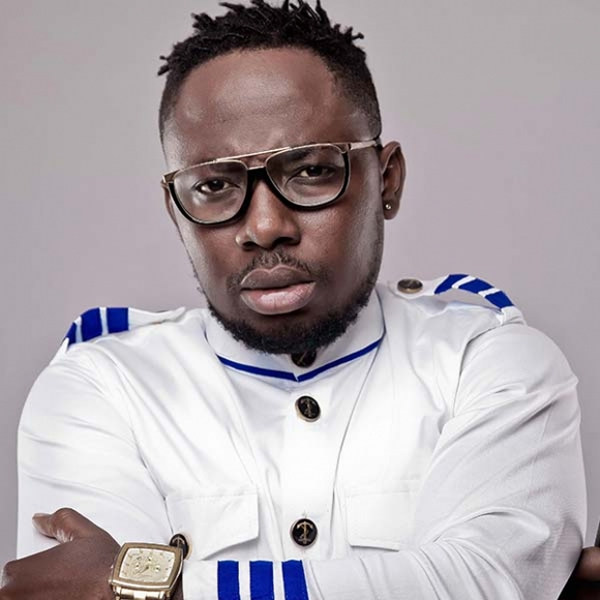 Hiplife musician Choirmaster born Eugene Baah has spoken about a statement his wife actress Beverly Afaglo made which went viral last week.
Speaking on Peace FM's "Entertainment Review"Choirmaster said he watched the program on GH One Entertainment TV with his wife but he decided to leave the issue to his wife Beverly to handle it because it was lady thing and he fully supports every single word Beverly used on Serwaa.
"I remember I watch the program with my wife but I left it for her to handle because it was a ladies thing and I support her 100% for doing that".
Choirmaster explained that "It is about time people are put at their right places. Everybody has suffered and worked very hard to build his or her brand in this industry and anybody at all cannot just wake up from nowhere and say what they want to say about my brand".
"A lot has been invested in the Choirmaster brand from Praye days till now and I can't sit and watch someone to disrespect my brand. How can she sit on live television and say that when she hears my songs she feels like vomiting? This is so bad".
Choirmaster also condemned GH One TV for allowing Serwaa to make all those disrespectful words on their platform and they saw nothing wrong with it.
"Someone comes from nowhere, nobody knows her and a TV station will allow her to destroy my brand, I will not take likely. So I really support my wife for fighting that battle for me".
Actress and wife of a former member of the music trio Praye, Beverly Afaglo last week took an entertainment critic  Serwaa to the cleaners for asking her husband to go back and join the group else he is doomed.
Serwaa was on Gh One TV to express her views on Choirmaster's refusal to join the group but Beverly who seemed not happy about some pronouncement of the young lady took to Instagram to vent her anger. In her post, she referred to the said lady as a bitch, attention seeker among other unprintable words and wild allegations.
Meanwhile, Serwaa has finally reacted to Beverly's reaction. Serwaa has apologized to the couple and insisted that Beverly's insults have rather made her popular.
Source: NKONKONSA.com