Exclusive Events, organizers of Miss Ghana beauty pageant has reportedly and officially accepted the resignation of Miss Ghana 2020 First Runner Up, Issabella Agbo.
Miss Issabella Agbo was reported to have tendered in her resignation letter to Exclusive Events and thought is a rumor on social media and offline, information gathered by Nkonkonsa.com indicates that Miss Issabella Agbo has stripped herself off the title.
Her resignation comes on the back of certain issues she raised that has to do with the execution of her work as the 1st Runner Up which includes exploitation and others.
In a statement released by Exclusive Events, they explained why they could not accept an initial letter drafted to the management because it was unsigned hence their inability to process the letter, however given the circumstances,  they have formerly accepted Miss Issabella' resignation.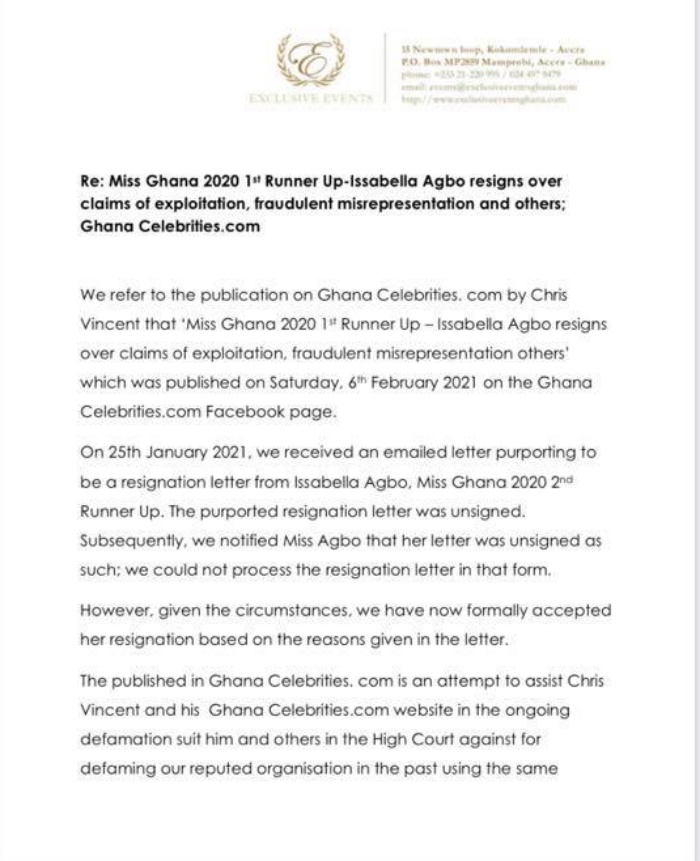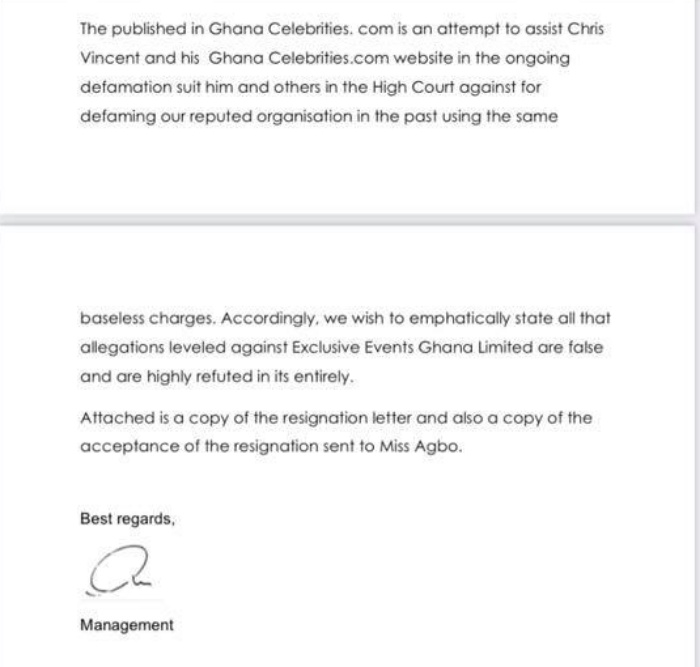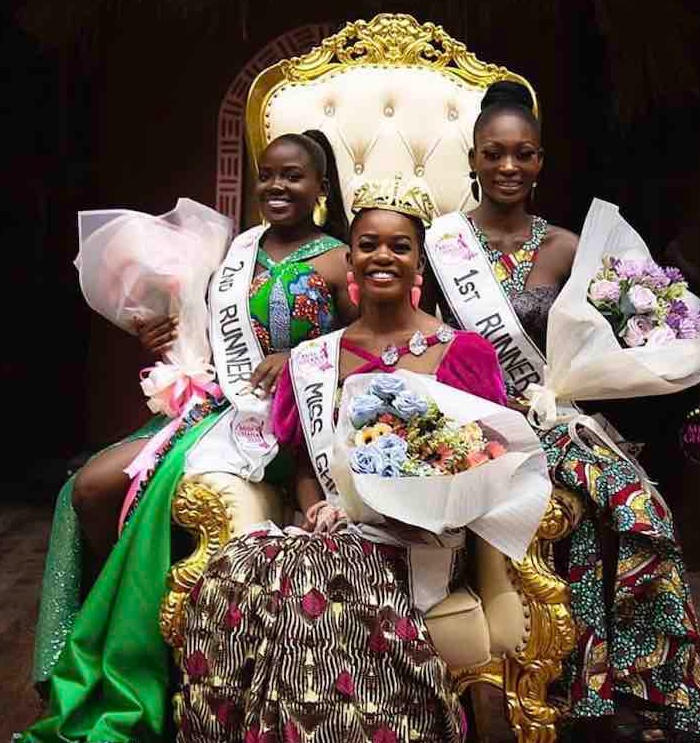 Source: NKONKONSA.com