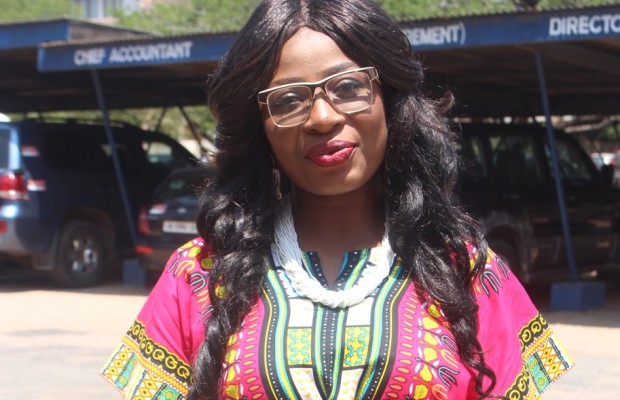 Actress Gloria Sarfo has responded to reports she is pregnant but has failed to confirm or deny the reports.
"If it is obvious that I am pregnant, you will see it. I can't hide a pregnancy," she told News One on Thursday.
Even though the paper pushed her to get answers, the actress insisted her response was that 'pregnancy cannot be hidden'.
She also refused to comment on why she had stopped flaunting a promise ring given her by her boyfriend years ago in public.
News that Gloria Sarfo was pregnant hit the grapevine just when she stopped wearing her promise ring, sparking huge speculation on her love life.
Two years ago a certain gentleman, whose name was given as Justice, publicly proposed to the actress in front of a live audience in Kumasi during the then Kumawood and Akoben Awards.
Justice, at the public event, put a promise ring on Gloria Sarfo's finger, attracting huge public attention to their relationship.
Gloria religiously wore the ring and even flaunted it with pride at the 2013 edition of the Ghana Movie Awards red carpet.
The ring has vanished in recent times yet she has declined to comment on it.
It is currently not certain what happened to the ring and there are doubts if there was a subsequent marriage ceremony to bind her to her boyfriend.
Meanwhile some industry stakeholders have been suggesting the CEO of Ghana Movie Awards, Fred Nuamah, as a suitable match for Gloria Sarfo.
But both celebs have been mute about that suggestion.