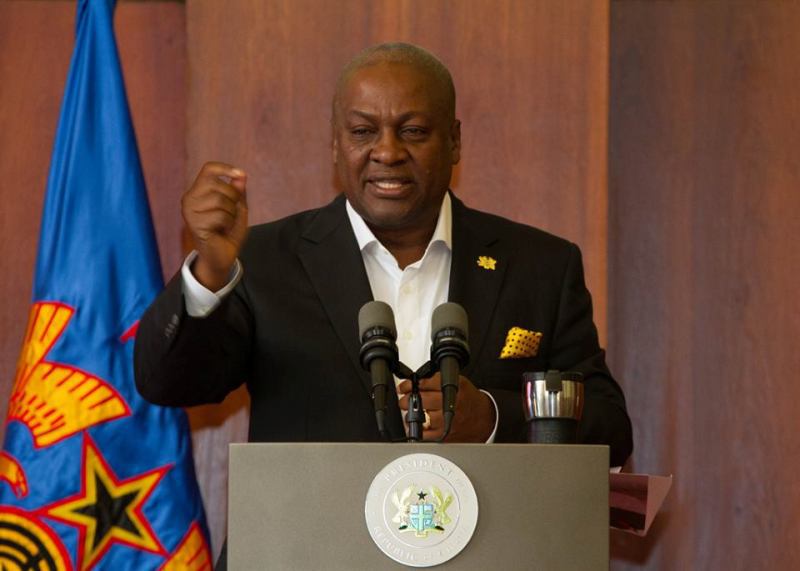 Former President and the flagbearer of the opposition National Democratic Congress (NDC), John Dramani Mahama, has vowed to complete all unfinished projects, including those initiated by the New Patriotic Party (NPP) government, should he be elected in 2024.
He said the NDC was a patriotic and well-meaning political party that believed in the spirit of continuity and was determined not to waste the resources of taxpaying citizens.
Mr Mahama expressed his gratitude for the immense support his party had been enjoying from the Zongo communities and Islamic fraternity over the years and pledged to never take it for granted.
In this regard, he said the party would continue to collaborate and engage them periodically in order to capture grievances and concerns and work towards addressing them.
"We appreciate that support and that's why anytime we come to power, we try to make sure that when we are sharing the National cake and development, the Zongos get their fair share," the 2024 NDC flag bearer added.
He used the opportunity to urge all citizens who had come of age to participate in the ongoing limited voter registration and equally exhorted the officials in charge to desist from discriminatory practices against persons they perceived not to be Ghanaians mainly based on their names.
"Everybody came from somewhere and that is why Ghana is a strong nation.
We are united in our diversity and cultures so we must know that we are all Ghanaians and have equal rights to be recognised as such," the former President said.
NKONKONSA.com