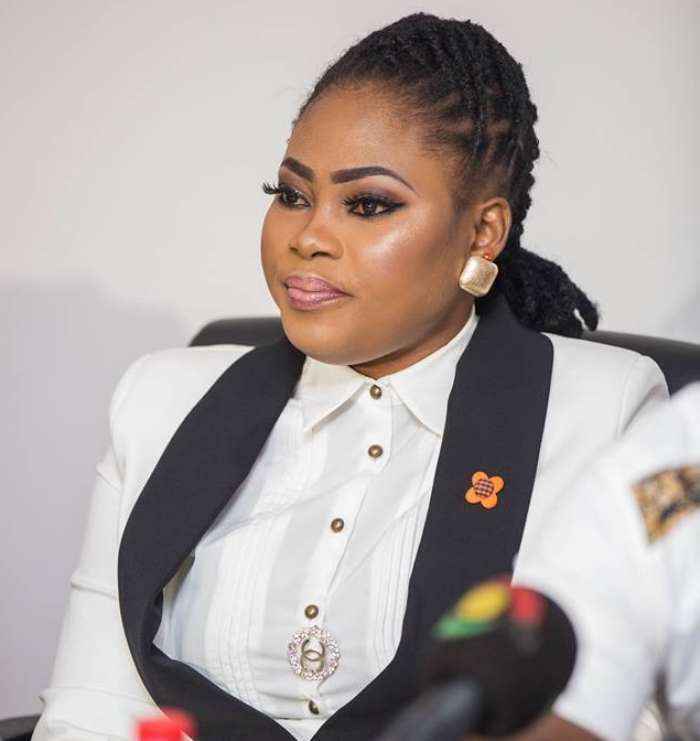 Gospel Singer Joyce Blessing has revealed that TV Host Deloris Frimpong Manso popularly known as Delay, has evil intentions against her and her career.
Speaking on Hello FM Entertainment Review, Joyce accused Delay of editing her recent interview on the "Delay Show" to suit her evil intentions to destroy her music career.
"I am saying emphatically today that my interview with Delay you are watching now is not a complete interview.  Within the interview there was some misunderstanding and I even threatened to stop the interview. This resulted into a heated argument and Delay even used some unprintable words against my husband".  
According to the "Heavy Price" Singer, it was Delay who pressurized her for the interview and she accepted to do it but when she got there, Delay said she is not going to allow anyone to come with me into the interview room.
"She drove everybody out including my manager and my husband and I told her that is unacceptable and because of this, Delay insulted my husband so we had to end the interview in the middle because I couldn't have just sit down for her to disrespect my husband". 
According Joyce she and team angrily left and Delay said she was not going to show the interview because "the interview is a cursed interview", adding that she was surprised to hear that the interview had been shown on TV.
"I want all my fans to know that the interview you saw has been purposely edited and Delay told me show will not show that interview because it's a cursed interview. So I don't even know why she decided to show it".
Joyce continued that she is calling on all her fellow musicians especially the the Gospel Musicians not to go on the Delay show because Delay has ulterior motive with the her rude attitude and unnecessary questions.
"You have to watch out because if you go on the program, she edits it to benefit her and she would take out all the important things you said in the interview. She would rather show things that will give her more views and things that would make people insult you. For me, I think Delay want people's down fall just for her to be popular". 
Watch Joyce Blessing's interview on Hello FM:
Watch Delay's interview with Joyce Blessing:
Source: NKONKONSA.com