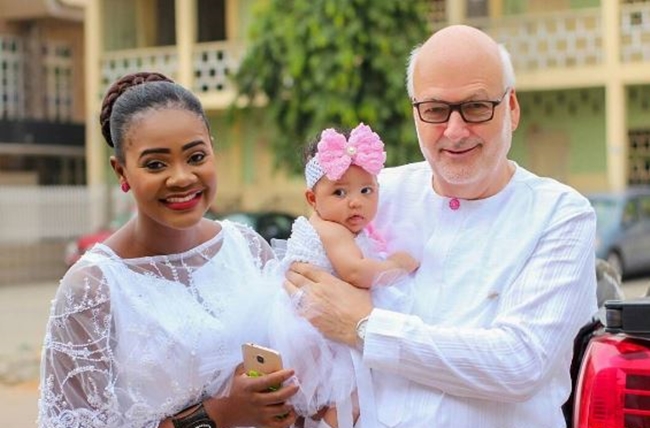 Ghanaian actress and movie producer, Kafui Danku, who recently became a mother to a lovely daughter has lashed out at her critics for her choice of a husband.
Ever since photos from her baby's christening emerged, there has been a barrage of insults and harsh criticism rained on the actress and her family.
Most of these insults to Kafui are judgmental of the fact that she is married to a relatively older man who is also not African.
In one of her latest updates on her official Instagram page, Kafui pleads to her followers to stop sending her screenshots of negative comments made about her marriage and family.
She wrote, "Pls… Stop sending screenshots of the negative comments…Pls it's enough… I've seen and heard more positive vibes so enough of the negative ones already. Not everyone will agree with ur choices but it's their opinion and they can keep it to themselves If they can't be inspired…. (It's no news though) Negative screenshots don't work for me. Thank you."
Kafui who has been married to her Canadian beau for a few years now, revealed last year that she had suffered 3 miscarriages before her successful conception and birth of Baby Lorde. The couple seem happy and Kafui is determined to enjoy her marriage whether Ghanaians are in favour of it or not.