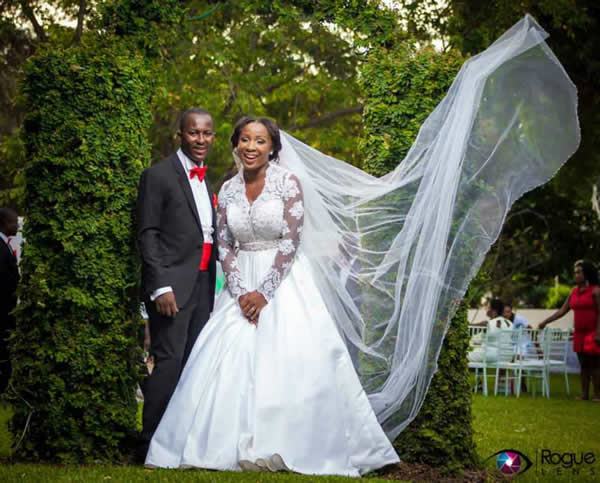 Actress and Radio/TV personality Naa Ashorkor Mensah Doku and her hubby, Ahuma Cabutey Adodoadji marked the second year anniversary of their wedding Tuesday October 4, 2016.
They shared touching messages on social media to celebrate their memorable day.
Ahuma Cabutey wrote…
On this day, just a few years ago, we started a journey – one of love,hope, trust and a future. Time has flown faster than we imagined but nothing has changed. We are still crazily in love. We still look forward to more amazing years together. We are still positive about the future. Love you always Naa Ashorkor.
And Naa Ashorkor responded:
Babyyyyyyyyyyyy !!!!!!!! Thanks love . I can't believe how fast time has passed . Thanks for loving me and taking such good care of me . You're all lovely words rolled in one. I love you like a Ga girl loves soft hot Kenkey bought from the pot somewhere in Teshie- you can't beat that ????. God bless you ????here's to many many many more jorming years to come . Oya chop 'keyyyyys' (think ga accent activated ) oh I forgot to add , you're my Nima Jollof . The hooooo the ho bo ji normba 1