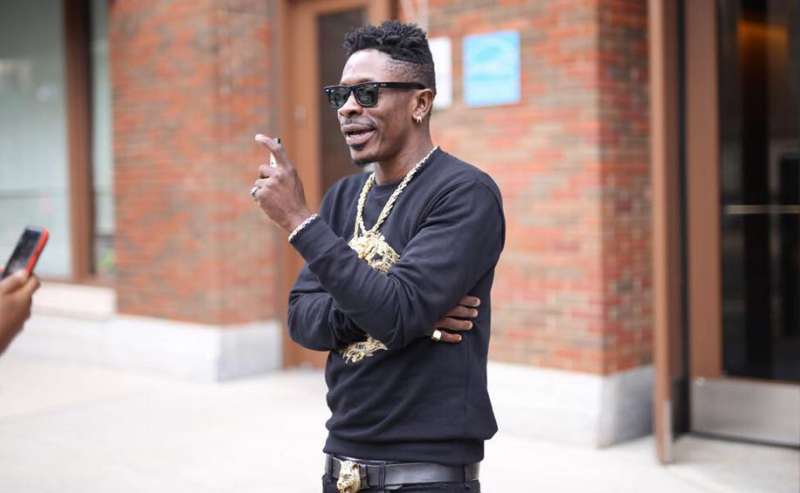 Dancehall Singer Shatta Wale has been 'caught' in bed with another lady.
Shatta Wale lives with his baby mama Shatta Michy and son Majesty in Ghana but a photo has surfaced on social media with the 2017 Ghana Music Award, UK Artiste of the year in bed with another woman.
In the photo shot from a snapchat story of the lady in question, Shatta Wale is seen lying on a bed with popular Ghanaian Actress Efia Odo in the US. The dancehall Artiste was in the US two weeks ago for a concert in Dallas and looks like he found himself more than that.
The Actress, who shared several photos and videos of herself with Shatta Wale in the US two weeks ago on Instagram finally decided to show off her BFF (Best Friend Forever) on snapchat with both on them in bed.
We do not have details of the kind of relationship between Shatta Wale and Efia Odo, but it looks their friendship is very very intimate.
See the trending photo below: