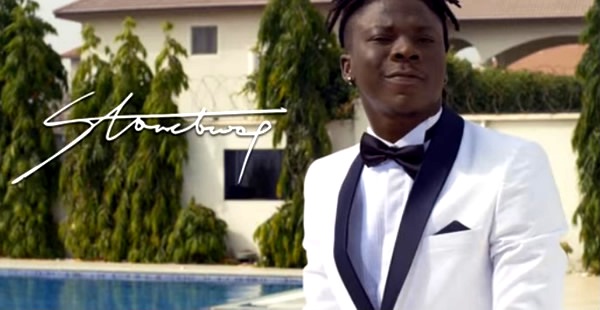 There is a looming rift between two Ghanaian dancehall giants Shatta Movement boss Shatta Wale and Bhim Nation CEO Stonebwoy.
Stonebwoy posted a video of a wretched "mad" looking man on his Facebook timeline on Sunday July 3, 2016.
In the video, there seem to be a second voice asking the "mad" looking man to perhaps choose between Stonebwoy and Shatta Wale. The man throws jabs at Shatta Wale saying, while Stonebwoy associates himself with literates and men of class around the globe, Shatta Wale is down here bossing around as local champion and rolling in the gutters.
Even though after sometime, the video was deleted from Stonebwoy's timeline, it appears Shatta Wale saw it before it was deleted and he felt insulted.
Shatta Wale duly responded to the video on his Facebook page, asking Stonebwoy to stop fooling and rather make money.
"Herrrr???? @stonebwoyb you for stop da fooling and make money .. Aboa taaaa..????????????????????????", Shatta tweeted.
Obviously some fans of Stonebowy are happy with his act,  while Shatta Wale's fans are highly disappointed with the BET Awards winner, describing it as childish and uncalled for.
This has created tension between fans on both artistes especially on social media. Meanwhile Stonebowy has not responded to Shatta Wale's insulting comment.
There have been rumours in the past about 'beef' between Shatta Wale and Stonebowy but they shut down those rumours when they made peace at 4Syte TV Music Video Awards 2015, dancing together and complimenting each other on stage, but it's evidence their differences have not been settled after-all.
Source: NKONKONSA.com