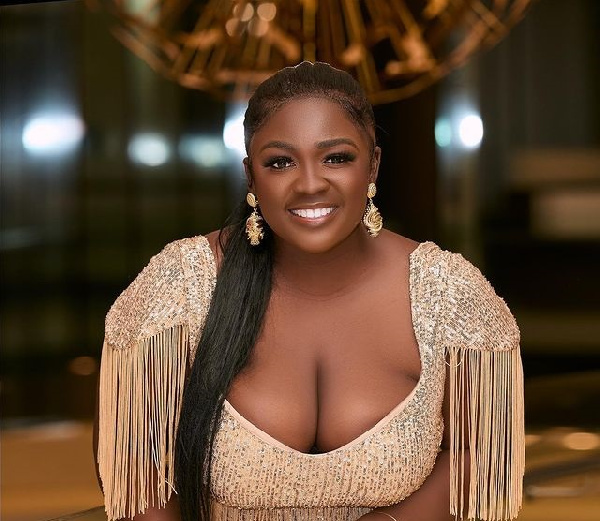 US-based Ghanaian socialite, Charlie Dior, has made some intriguing observations about the recent changes in Tracey Boakye's appearance.
According to him, the actress now exudes an indescribable glow, especially since distancing herself from certain negative and toxic friends.
Charlie Dior shared these remarks while analyzing Tracey's recent photos on Instagram. In these pictures, Tracey can be seen wearing an elegant two-piece orange outfit with a simple hairstyle and a stylish gold bracelet. She completed the look with a chic white Chanel bag and posed gracefully on a staircase.
What caught Charlie's attention was the noticeable transformation in Tracey's style. He pointed out that she no longer appears gaudy or dresses oddly, suggesting that this change could be attributed to her choice to filter her circle of friends.
"Tracey looks absolutely beautiful and I don't know if it's because she is staying away from certain bad friends. That will do it to you. That is exactly what it is. Sometimes when you stay away from negative friends, you start to glow and I think that it is what Tracey Boakye is doing. She looks beautiful.
"I love it when Tracey gives us simple looks like this. Her previous books were overkill. She did the most with some of her looks in those times. She could rock Fendi designers from head to toe and it was an eyesore.
"If she gives us a simple look like this, carrying her Chanel bag and giving us soft glam, she looks beautiful. She looks like the boss chick that she is. It looks simple and breathable. Keep giving us looks like this. and we will be buying this look with a lot of dollars," she maintained during her YouTube show
NKONKONSA.com