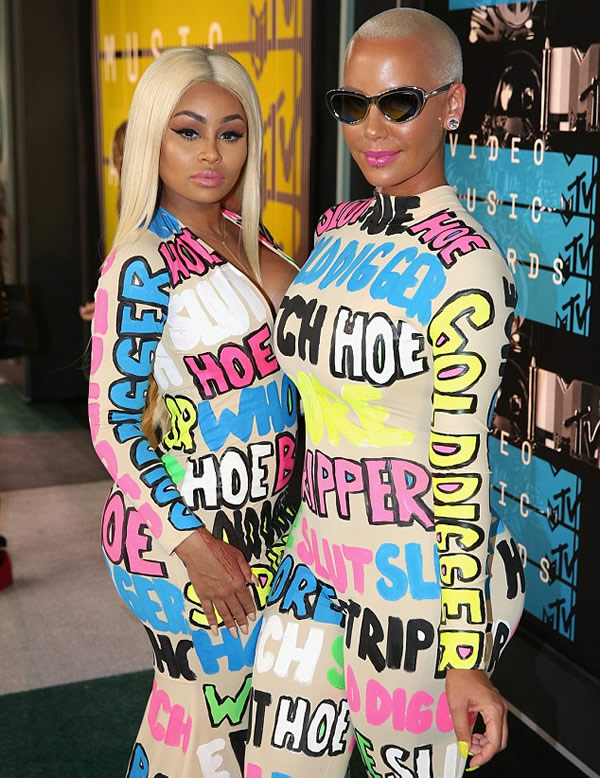 Amber Rose really set out to shock at this year's MTV VMAs on the weekend.
The 31-year-old arrived at the awards show in a nude-coloured body suit covered from head to toe in graffitied insults.
The model was promoting her upcoming Slut Walk in Los Angeles, which aims to raise awareness on so called 'slut shaming' and victim blaming in sexual assaults.
Her bestie Blac Chyna also wore a matching floor-length dress version littered with the same barbs, except hers featured a cleavage-baring plunging neckline.