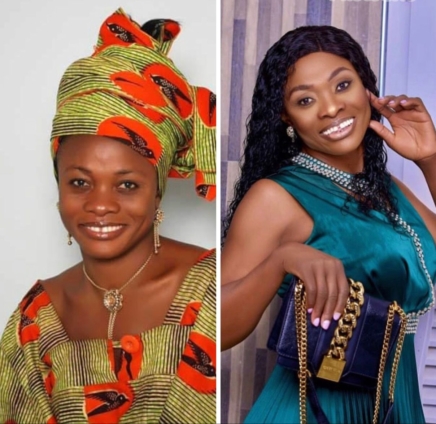 Gospel musician, Diana Asamoah has at last provided an explanation for her long history of bad fashion selection.
She claimed that because of some incorrect teachings from the late "Apraku My Daughter" and other preachers, she started her Christian journey off on the wrong foot.
Diana Asamoah said that some of the teachings she was exposed to during her early Christian years led her to believe incorrectly about what a Christian lady ought to wear.
She disclosed this in an interview on Joy Prime's Prime Morning show on Wednesday.
"When I gave my life to Christ, there were a lot of false doctrines. Apraku My Daughter was the famous pastor by then. So, my church invited him, and when he came, he said that a dwarf took him to a forest where it was revealed to him that ladies' hair cream is made of blood, the powder is from the ashes of human bones, including make-up products and others, and he made us understand that anyone involved in such things wouldn't make it to heaven," she narrated to Roselyn Felli.
NKONKONSA.com