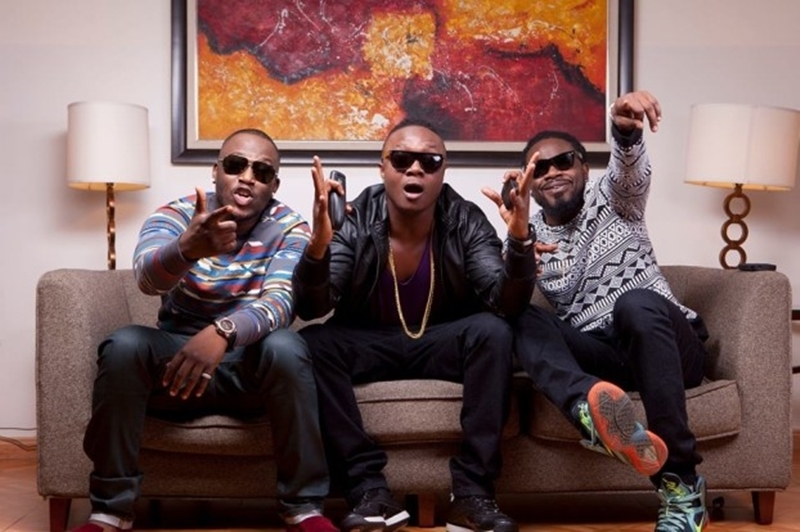 Member of veteran Hiplife group 4×4, Raphael Edem Avornyo well known as Coded (formerly Abortion) has been involved in a near-fatal accident in an upscale area in Accra.
Leader of the group Captain Planet (Sylvanus Dodji Jeoffrey) who confirmed the unfortunate incident to Peacefmonline.com this morning said the accident happened at about 10pm on Wednesday night February 8 at East Legon in Accra.
Narrating how it happened, Captain Planet said Coded was driving from A&C Shopping Mall at East Legon, after a meeting, when a Toyota Camry slammed into his KIA four wheel drive (4WD) from the driver's side.

The impact of the accident resulted in Coded losing control of his car and further crashing it in the process.
According to Captain Planet, the doors of the severely damaged KIA 4WD instantly locked upon impact, so he (Coded) had to be pulled out through the window. He was initially rushed to the Yeboah Hospital near the East Legon Police station.
As at 11am this morning when Peacefmonline.com contacted Captain Planet, Coded had been moved to T&J Hospital at Sakumono where he is responding to treatment.
Asked how what his current condition is, Captain planet said "Right now I am at the Hospital with him and we thank God for saving his life. He is fine, he is talking, walking, eating and doing everything by himself. I want all his fans and fans of 4X4 to know that he is strong and back on his feet and they will definitely see him soon. They should pray for him".
Even though Coded is fine, Captain Planet disclosed that he is complaining of neck and back pains, but the medical team attending to him have given the assurance that all is well.
Coded is currently going through series of tests "but I can confidently say that he very fine and he will be discharged from the hospital soon", Captain Planet told Peacefmonline.com.
Meanwhile, the driver of the Toyota Camry reportedly suffered severe injuries and is currently receiving treatment at the 37 Military Hospital.
Source: Eugene Osafo-Nkansah/Peacefmonline.com