Nigerian superstar Singer Davido Adeleke popularly known as Davido has taken his trending love story with his girlfriend Chioma to another level.
Davido has shown in many ways that his love for 23-year-old girlfriend Chioma Avril Rowland knows no bounds. Less than two weeks ago, he released a hot single and a video (Assurance) which is clearly dedicated to her and topped it up with a Panamera Porshe on her birthday on April 30, 2018. Davido has also revealed that a resturant is in the works for Chioma and now an endorsement deal.
The "IF" hit maker has signed a contract on behalf of his girlfriend, Chioma. The deal reportedly including an endorsement contract and a television cooking show, was signed in Abuja Nigeria this morning Tuesday May 8, 2018 and Davido signed the contract in the capacity as Chioma's manager.
The deal is a strategic partnership and sponsorship contract with Abuja's favorite shopping mall, Dunes Centre, Abuja.
Davido announced the deal on his Instagram page: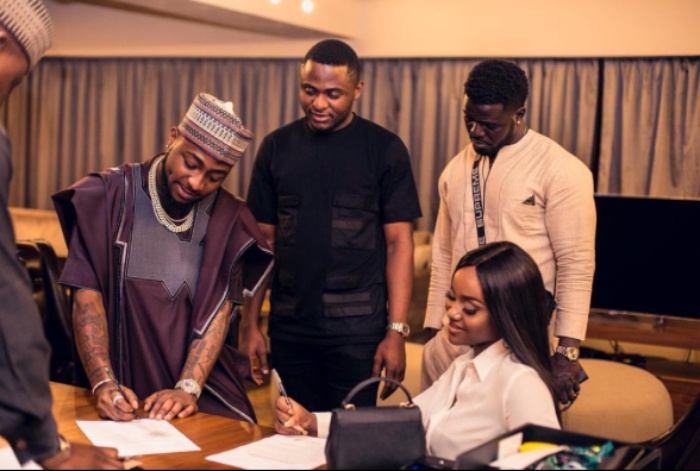 Who's ready for @thechefchi cooking show???!!! #NewdealAlert powered by Dunes … coming to a screen near you !!! I don turn manager oo ???? for sponsorship Email : thechefchishow@gmail.com
…..And he posted a group picture with the caption below.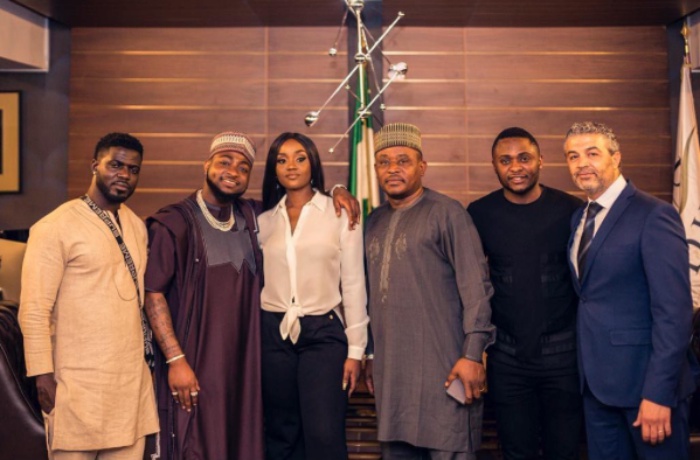 "Today we signed a strategic Partnership and sponsorship contract with Dunes Center Abuja @dunesAbuja for "The Chef Chi Show"
First endorsement and cooking show 
Congratulations to Chef Chi (Chioma) @thechefchi
For Sponsorship 
Thechefchishow@gmail.com
#Millionairechefchi 
#FutureAssured
#thechefchishow"
Chioma also confirmed the deal on her Instagram page:
"THE CHEF CHI COOKING SHOW IS COMING!! AAAHHHH IM TO GASSED!!! ????‍???? p.s Shout out my Manager ???????? @dunesabuja"
Keep reading for more details.