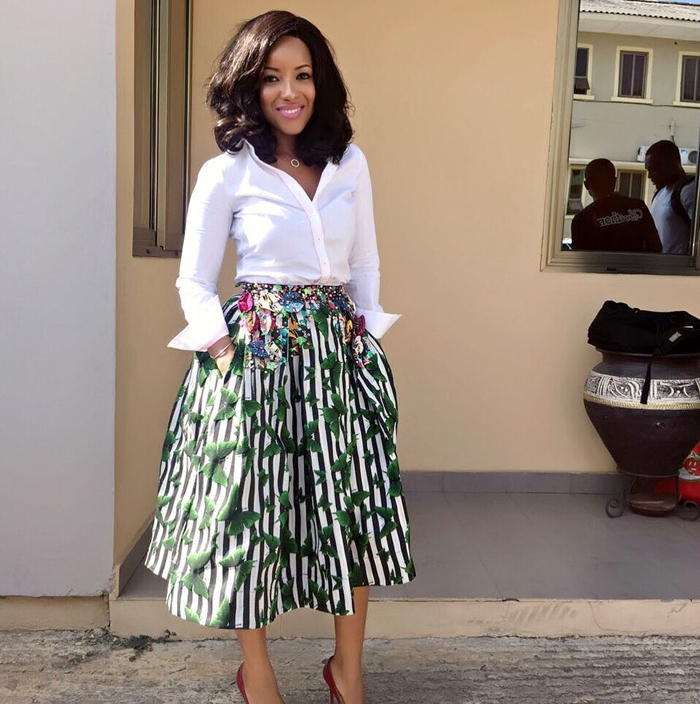 Beautiful Actress Joselyn Dumas has rubbished the perception that she only acts in English movies.
In an exclusive interview on Peace FM's "Entertainment Review", Joselyn disclosed that she has always being looking forward to feature in movies made in Ghanaian language especially Kumawood movie, but for some reason no Kumawood Producer has ever approached her with a script before.
"It is never true that I don't want to do Kumawood movies. Nana Ama McBrown will tell you that I always tell her that I want to do Kumawood movies. I have being longing to work with the likes of Lilwin, Mcbrown and all the other Kumawood stars. If there is any casting director who wants to cast me, I will go for audition".
Asked if she has ever been approached with a Kumawood movie script, Joselyn said "Nobody has ever approached with a Kumwood script for me to even say no!. It breaks my heart because I want be able to speak Twi and Ga in movies. There is a side of me that most people don't know and I feel with a movie like that it would be very good to show that side of me"
The "Adams Apples" Actress said it's just a perception out there that the likes of her and other English movies stars look down on Kumawood movies but that is not the case at all.
Joselyn's comment comes at a time when a 14-member committee to select a film to represent Ghana at the 90th Oscars which will run in 2018 has been appointed and according to the committee the basic rule of the foreign language Oscar category is that film must be in a Ghanaian language and capture the true essence of Ghana as well as meet world filmmaking standards.
However, Joselyn said she is not stating her readiness to star in a Kumawood movies because of the Oscars opportunity, because this is something she has being longing to do all this while but unfortunately the movers and shakers of Kumawood have not looked her way yet.
Commenting of the Oscars opportunity and the fact that they are choosing a movie made in a Ghanaian language, Joselyn said "We thank God for such great opportunity for the Ghanaian movie industry and this will definitely push Ghana's name further on the international map. Sometime when I am watching the Oscars and they announce nominees for the foreign movie category and other countries are mentioned, I long to see a Ghana movie there. So I am very happy because its being a long time coming".
Source: Eugene Osafo-Nkansah/Peacefmonline.com