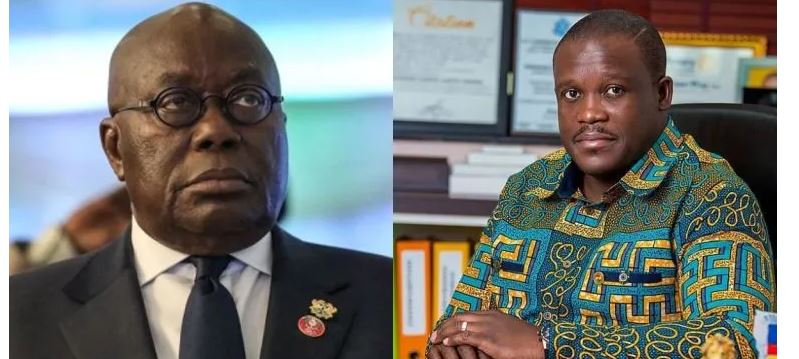 President Nana Addo Dankwah Akuffo-Addo, sparked a range of responses on social media over the weekend after admitting a secret love for ladies from Ghana's Volta Region.
Numerous sources claim that Nana Addo's show boy disclosed plans to seek a second wife from Ghana's Ewe country.
Nana Addo said this on a radio station in the Volta Region, saying that although he has always desired to marry a person from the land, he has not yet got the chance.
"You know my basic position that I've taken, and seeing you, of course, it's heightened it: my determination to marry in the Volta Region, and I keep on knocking on the door, looking forward to the day the door will be open. We'll keep on till the day the door is open," The president of the said.
Sam George, the Member of Parliament (MP) for Ningo Prampram, stated that although he can attest to the sweetness of the Ayigbe Toffee (women from the Volta Region), he does not believe the president's first priority should be taking a second wife.
His Excellency's joke elicited a range of responses online, with Sam George and other celebrities voicing their opinions.
"Hehehehehe! Addo Showboy nunu. I can testify about the Ayigbe Toffee but in these hard times, is a new wife Bossu's top priority? Ah well! 🤷🏾‍♂️" he tweeted.
Hehehehehe!

Addo Showboy nunu. I can testify about the Ayigbe Toffee but in this hard times, is a new wife Bossu's top priority? Ah well! 🤷🏾‍♂️https://t.co/6LF4NDfI9n

— Sam 'Dzata' George (@samgeorgegh) September 17, 2022
NKONKONSA.com