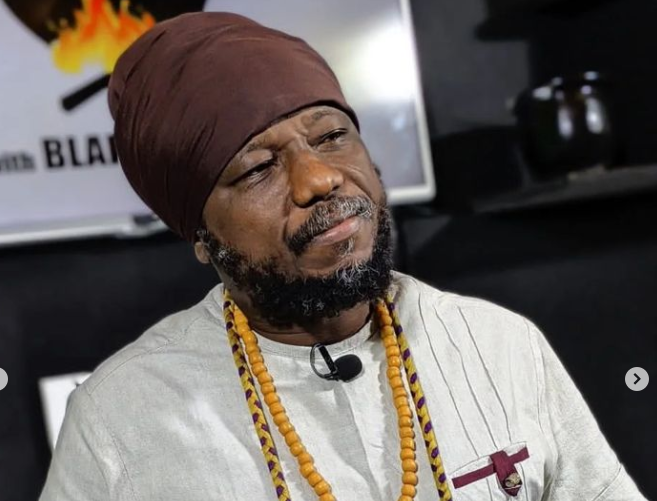 Radio personality, Blakk Rasta chastised Ken Ofori-Atta, the finance minister, as his entourage hailed him as a hero after he read the 2024 budget.
He claims that because Ken Ofori-Atta has betrayed the country and because the employees are state officials, they are not required to greet him as a hero.
The radio host said that it is unfortunate that public personnel are acting in this way, adding that their acts were motivated by a desire to keep their positions.
Speaking on the UrbanBlend program, which GhanaWeb was watching, Blakk Rasta urged Ken Ofori-Atta to put more effort into solving the issues at hand in order to stabilize the economy rather than pursuing such "childish" measures.
Staff members were ready for the minister when his motorcade arrived at the ministry's location.
The congregation applauded and the minister got out of his car, grinning broadly.
NKONKONSA.com