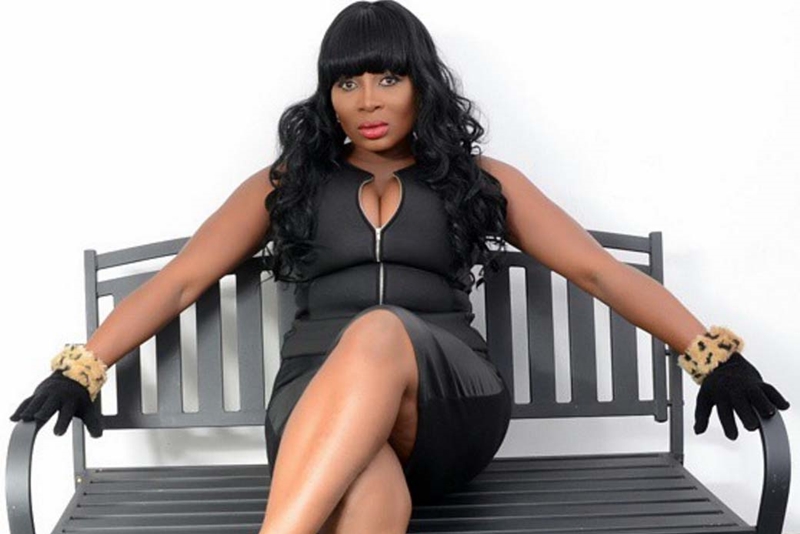 Actress Gloria Osei Sarfo has spoken after the sudden death of her ex-lover Justice Owusu Dankwah who passed away last week at the 37 Military Hospital in Accra.
The "Efiewura" actress is not only sad about the death of her ex-boyfriend, she is also not happy that people are still referring to the deceased Justice Owusu as her boyfriend when they broke up about two and half years before his demise.
Speaking on Peace FM's "Entertainment Review", Gloria said she was not dating Justice at the time of his death.
"It is sad and painful that such a young man is dead and it's a big loss for Ghana as a whole but I want to use your platform to set certain things straight. I will plead with Ghanaians especially the media that the gentleman who is dead is my ex-boyfriend. It's been two or two and half years since I returned his ring that I can't be with him anymore. So he is my ex, and I am pleading with anybody who wants to write an article and all those who would talk about this anywhere that, Justice was my ex-boyfriend before he died".
Gloria said they were no longer together and they have both moved on so there was no need whatsoever to keep referring to them as lovers when they are not.
Asked if she has any information on the cause of Justice's death Gloria said "I don't know anything about the cause of his death or how he died.  I read online that he had heart attack but I don't have any further details. I was on my way to church when I heard the news and I was shocked. What I know is what everybody else is reading on social media. I know nothing about how, where or when it happened".
Ghanaian actress and TV personality, Gloria Sarfo had a shock of life when her then boyfriend Justice proposed to her on stage during the Kumawood And Akoben 2013 with a promise ring. The ring was returned to Justice months after the public proposal because he allegedly had a child with another lady in the States soon after the engagement.