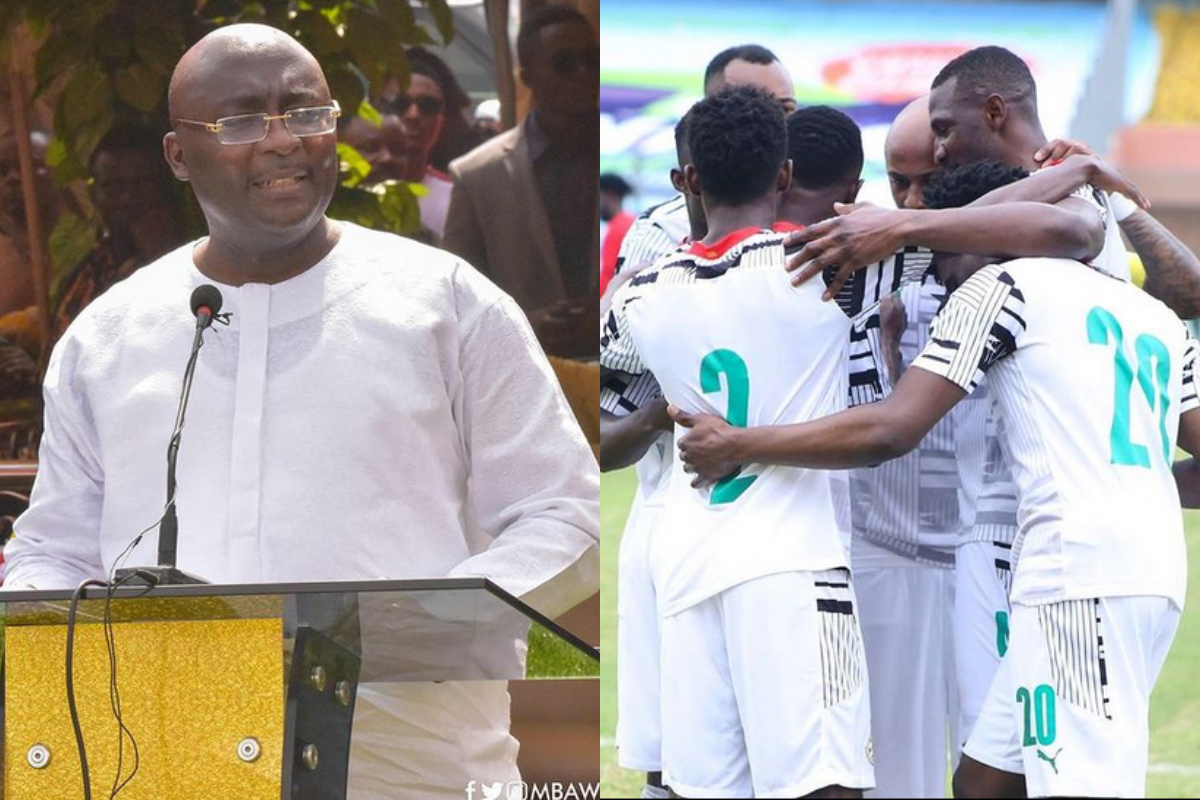 Dr. Mahammudu Bawumia, Ghana's vice president, has urged the Black Stars national team to represent the nation with pride in their forthcoming game.
National teams from every country have started the FIFA World Cup in Qatar by giving it their all. The match between Ghana's Black Stars and Portugal has been scheduled for tomorrow, November 24, 2022.
Dr. Bawumia, the vice president, has appeared to support the Black Stars and to warn them against letting any team intimidate them in any way. He issued a message in which he stated that the Black Stars should now confront the outside world.
He stressed that the team's selection of Ghana's talented players to compete for the country at the World Cup.
He charged the players not to be intimidated by anyone.
"I want to urge the Black Stars to go on and play their hearts out for mother Ghana. We can stand the world. We have done it before and can do it again."
"They [Black Stars] should go out and emulate the historic deeds of their predecessors. God bless you all. We can do it. Go Ghana Go! Go Black Stars Go!"
Watch the video below;

NKONKONSA.com