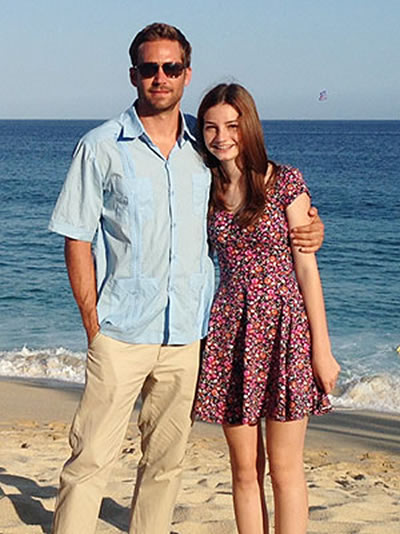 Daughter of late "Fast and Furious" actor Paul Walker Meadow has filed a lawsuit against car manufacturing company Porsche for the wrongful death of her father.
Meadow is suing Porsche almost two years after her father's tragic death, claiming he was killed due to design flaws with the car he was in.
Lawyers for 16 year old Meadow claim the Fast and Furious star survived the impact of the crash but suffered horrifically when he was helplessly trapped inside the 2005 Carrera GT, reports TMZ.
According to the lawsuit, when the car crashed and broke apart the seat belt "snapped Walker's torso back with thousands of pounds of force, thereby breaking his ribs and pelvis" but they believe the company left them out of the design on purpose.
The late actor was riding in a Porsche Carrera GT in the car crash that resulted in his untimely passing.