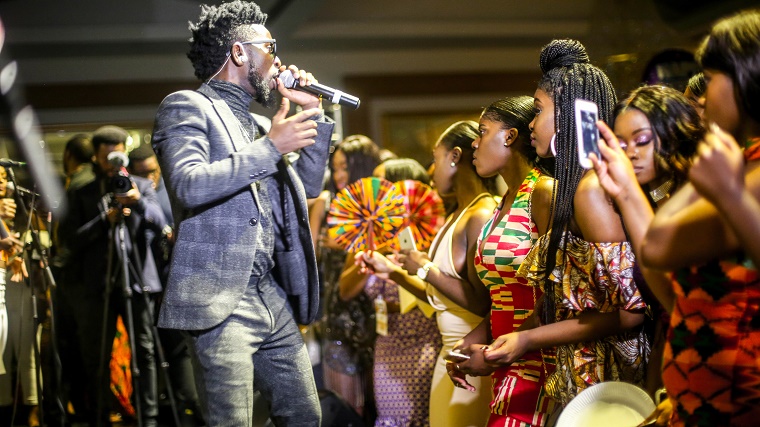 March 6, 2017, marked the 60th birthday of the Republic Of Ghana, and as part of the jubilation, multiple award winning Ghanaian singer, Bisa Kdei has decided to celebrate this season with Ghanaian music lovers outside the country.
The current High life artiste of the year and his crew flew to London as part of the Ghana @ 60 Celebration — an event organized by Akwaaba UK and VIVA on March 4th inside the Meridian Grand.
As usual, Bisa Kdei once again entertained citizens of the world to the fullest with great songs and an amazing performance; from the Live Band to the DJ play. He performed Saa, Chingam, Azonto Ghost, Odo Carpenter, Metanfo, Brother Brother, Mansa, Life, JWE, etc. and left everyone in the state of happiness before signing off.
Bisa Kdei's live band performance brought back memories of High Life music to patrons at the event. He is expected to be in Canada this weekend, March 11 for the Ghana @ 60 Unity concert.