On the evening of Saturday 23rd March 2019, Labadi Beach Hotel was delightful as the much anticipated Gold Coast Excellence Awards finally came to life. 
Managing Director of Despite Media, Dr. Fadda Dickson Narh has recieved the ultimate honour at the just ended maiden edition of the prestigious Gold Coast Excellence Awards 2019, in Accra.
Dr. Fadda Dickson who manages Ghana's biggest media brands including; Peace FM, Hello FM, Okay FM, Neat FM, UTV and Peacefmonline.com, was honoured with the Excellence In Media Management award.
Okay FM's 'Ekwanso dwodwo' drivetime host, Abeiku Aggrey 'Santana' also won the Excellence In Media(Radio) on the night, among other winners.
The Gold Coast Excellence Awards 2019 was held on Saturday, March 23, 2019 at the Labadi Beach Hotel in Accra.
The event which was hosted by the ever ravishing, witty and eloquent ace newscaster, Nana Aba Anamoah, witnessed memorable performances from Rapper Okyeame Kwame, Comedian DKB among others.
The event was the first ever edition of the newly constituted awards, run by NMJ Ghana, the same agency behind the acclaimed Golden Movie Awards Africa. The awards scheme was instituted to reward Excellence in every field of endeavour in the Ghanaian society.
The event witnessed exhilarating businesses and great personalities some of which were nominees, award presenters and guests across various industries in Ghana, many with expectations of grabbing a win at the end of the night.
Hailing the beautiful night was Guinness Ghana Brewery Limited grabbing the top notch award of the night Gold Coast Excellence Awards Ultimate Firm. Additionally Guinness Ghana Brewery Limited again bagged two more awards, Malta Guinness winning Excellence in Beverage Production (Non-Alcoholic) and Guinness Foreign Extra Stout winning Excellence in Beverage Production (Alcoholic). GGBL walked away with the most number of awards, topping Ghanaian Businesses. 
Success is never an accident. It is always the result of high intention, sincere effort, intelligent direction, and skillful execution.
Checkout photos from the event below: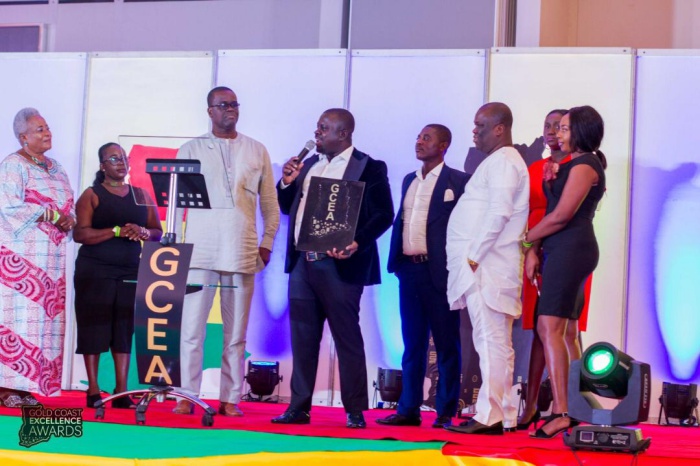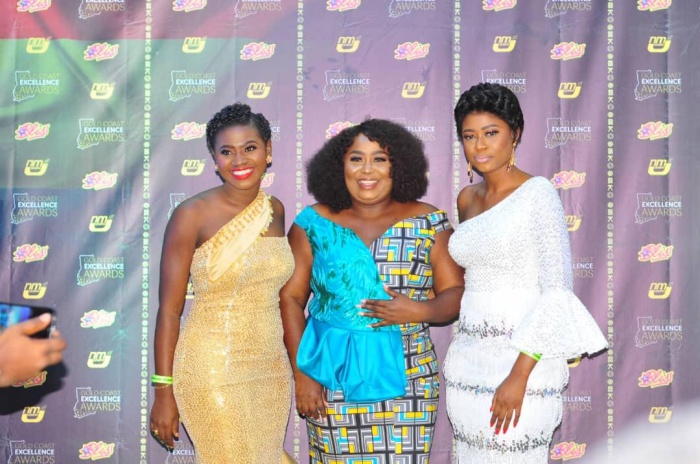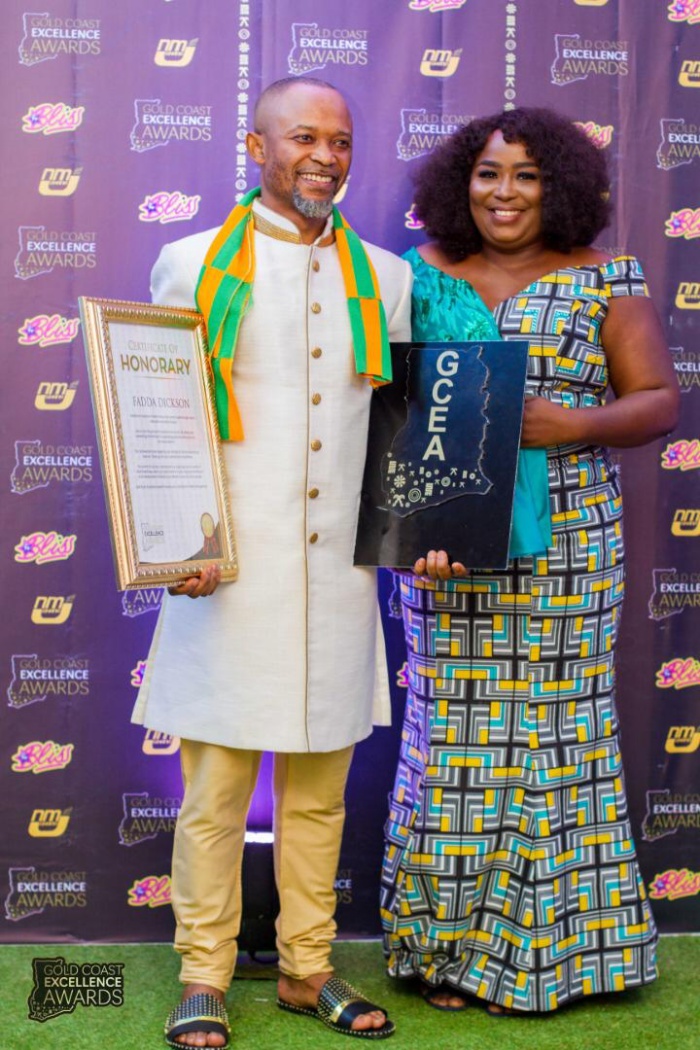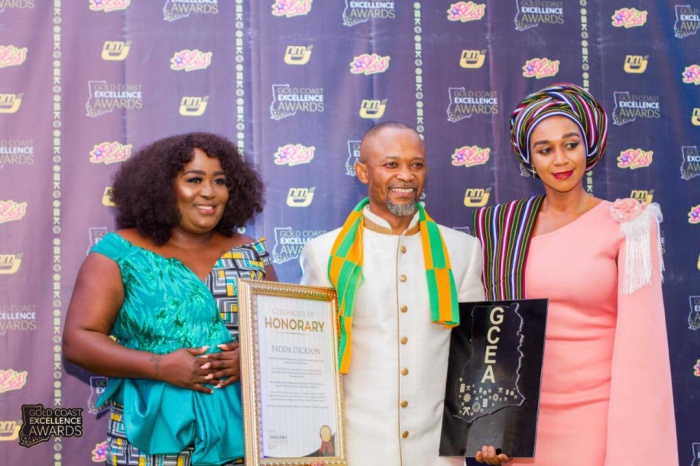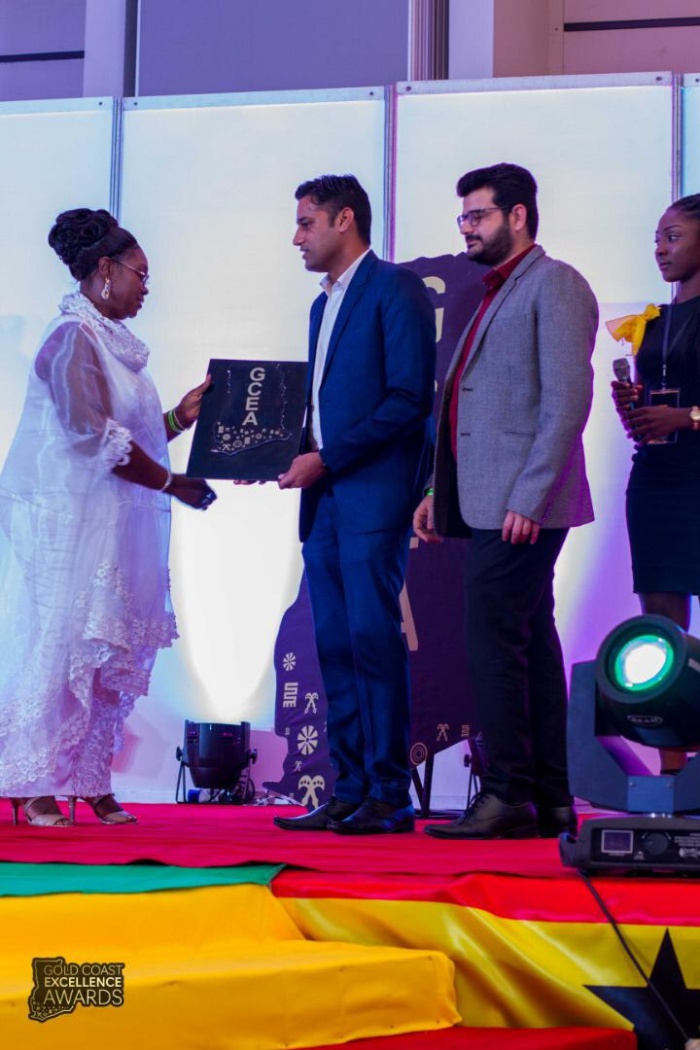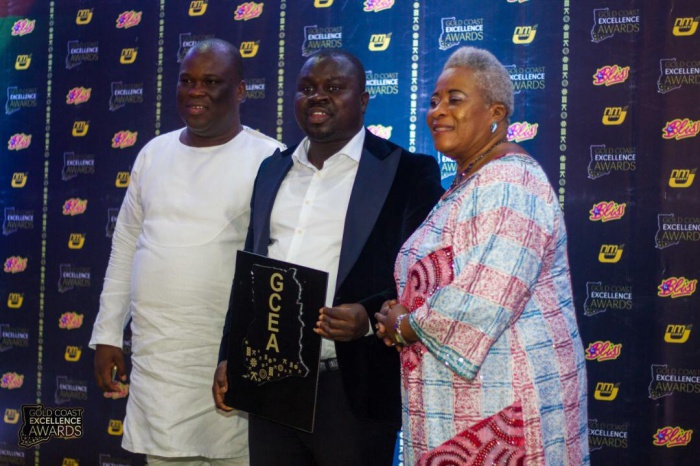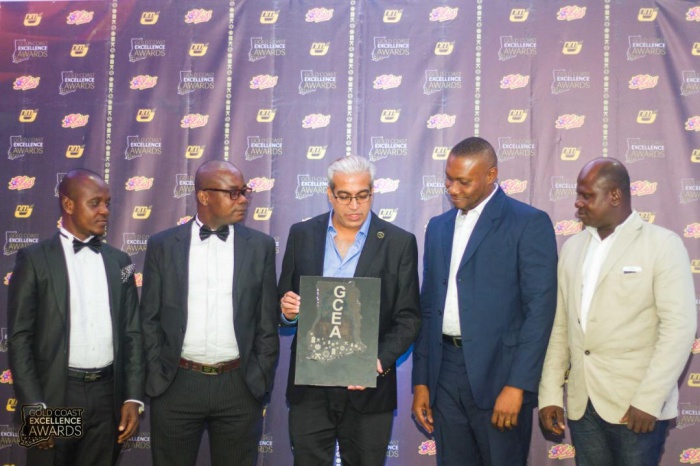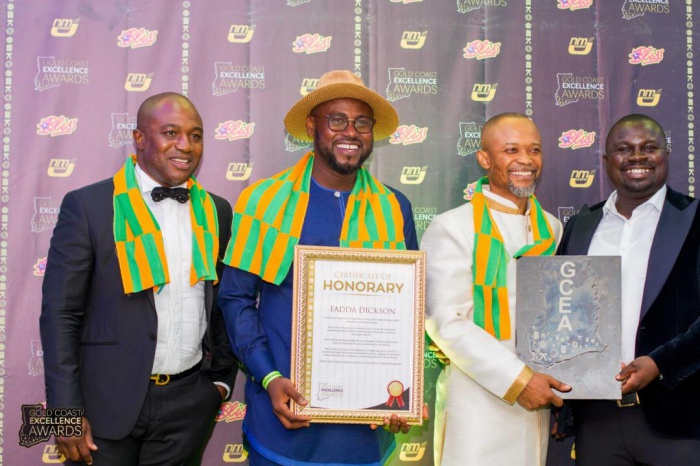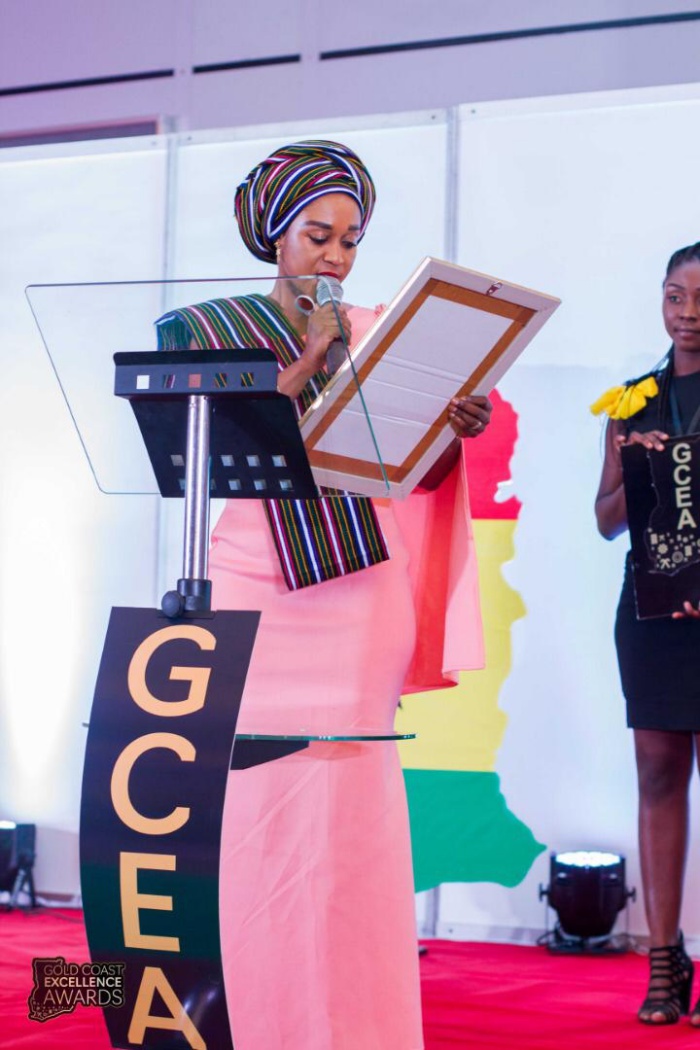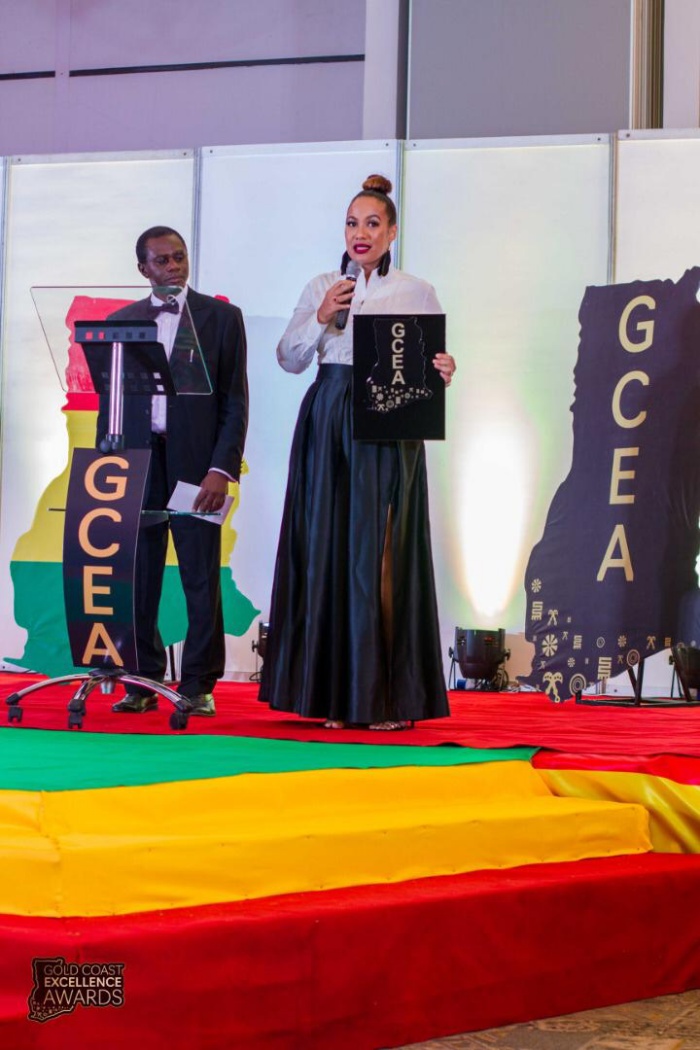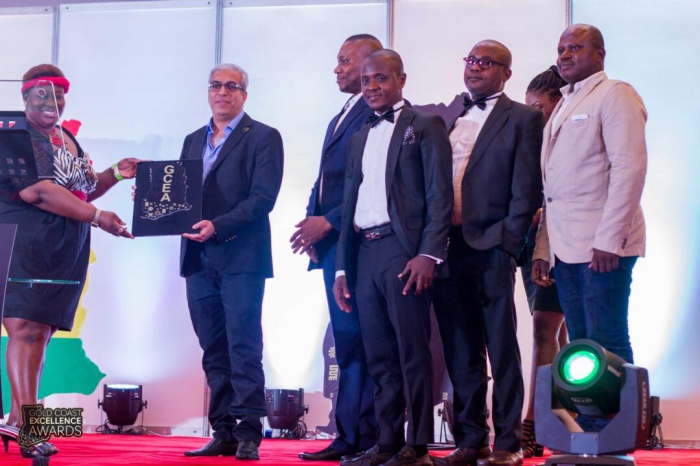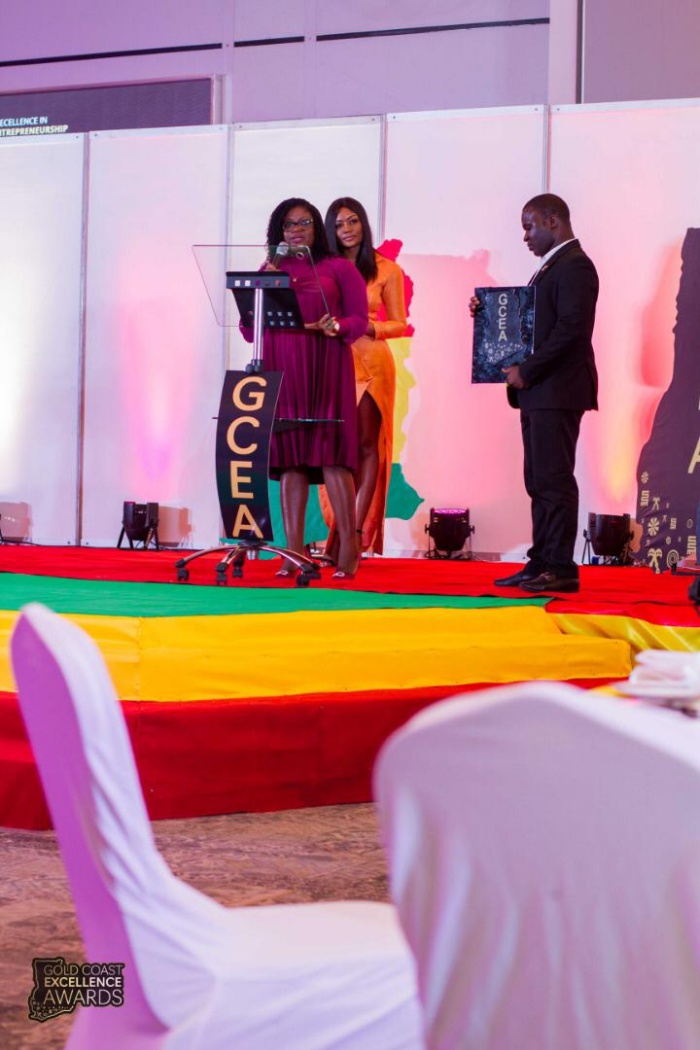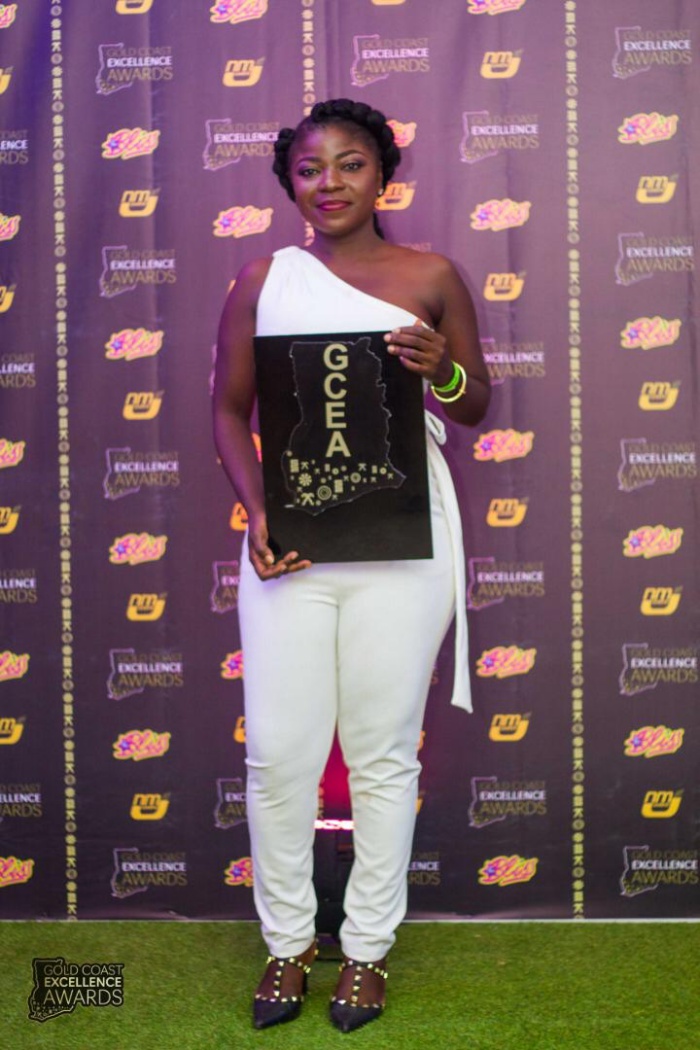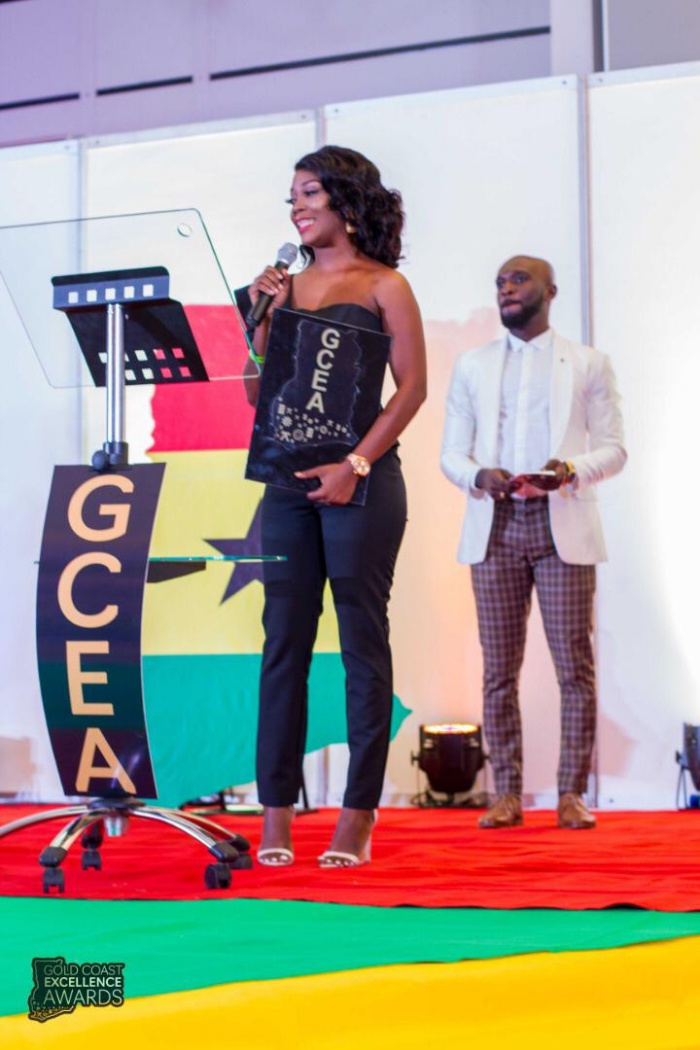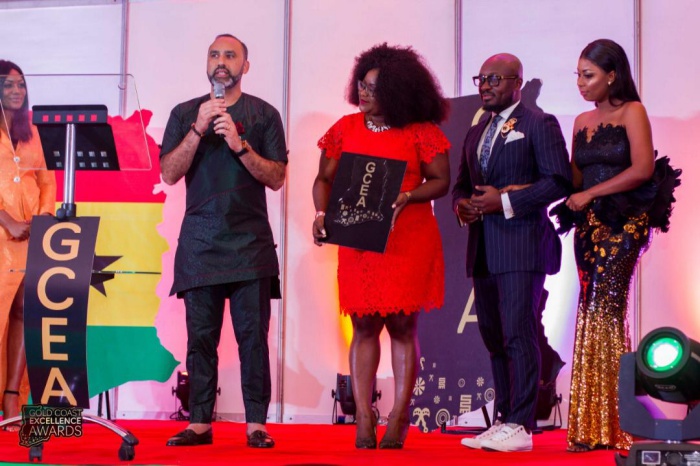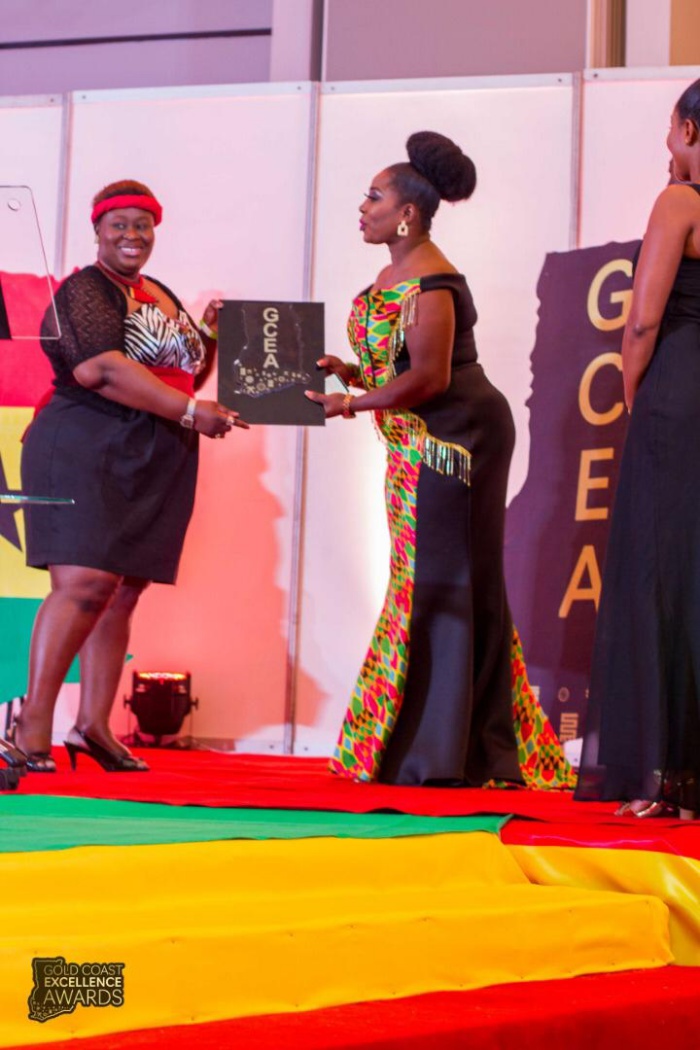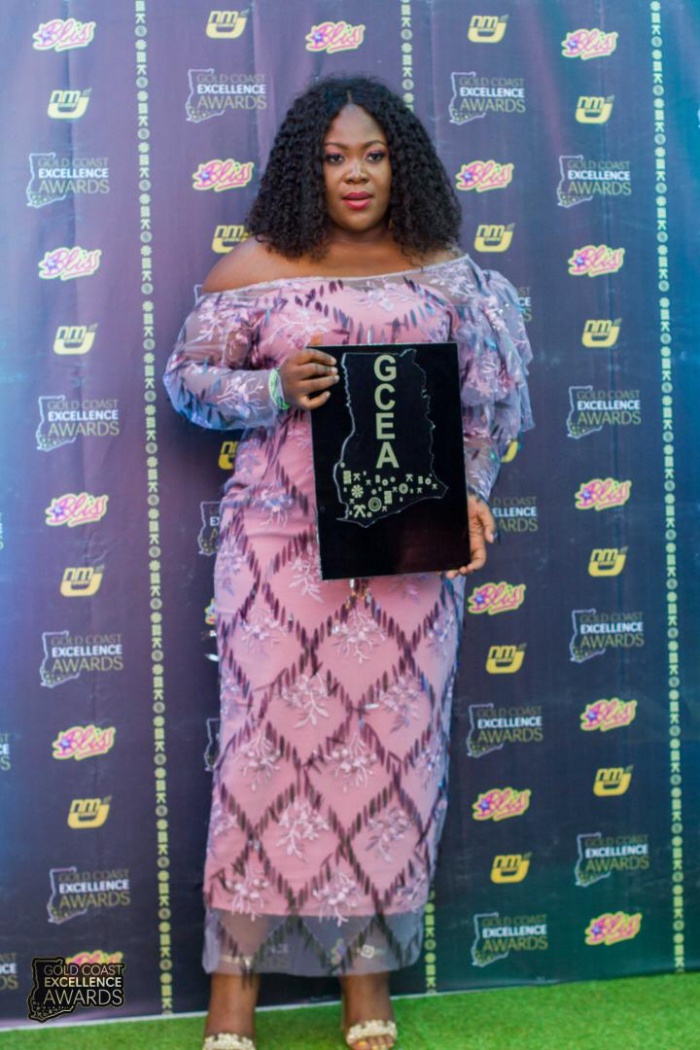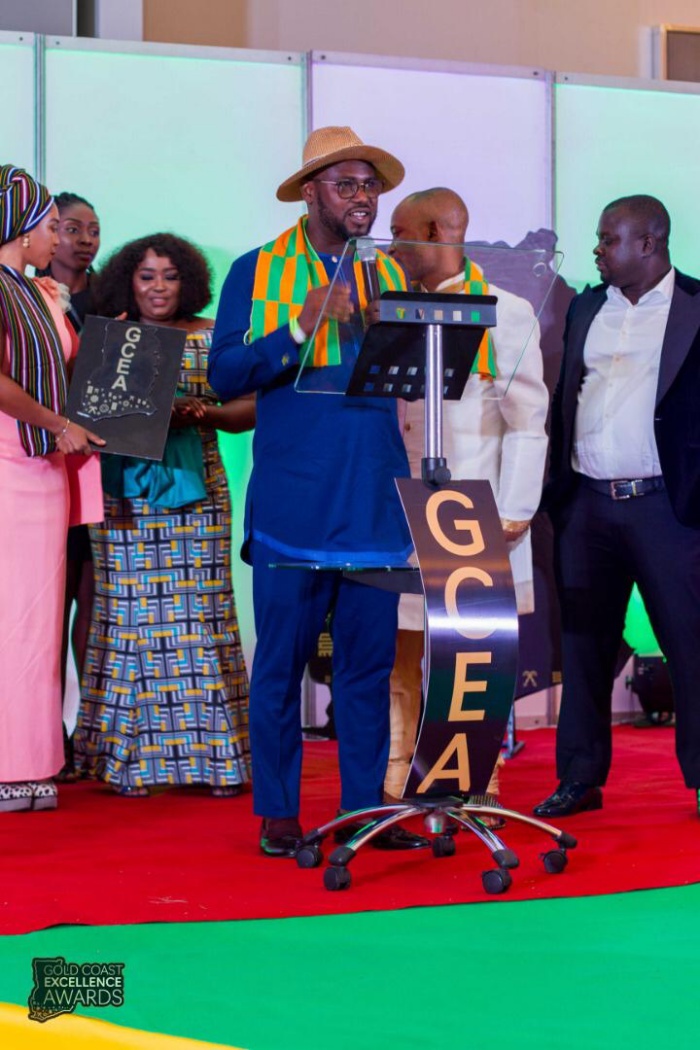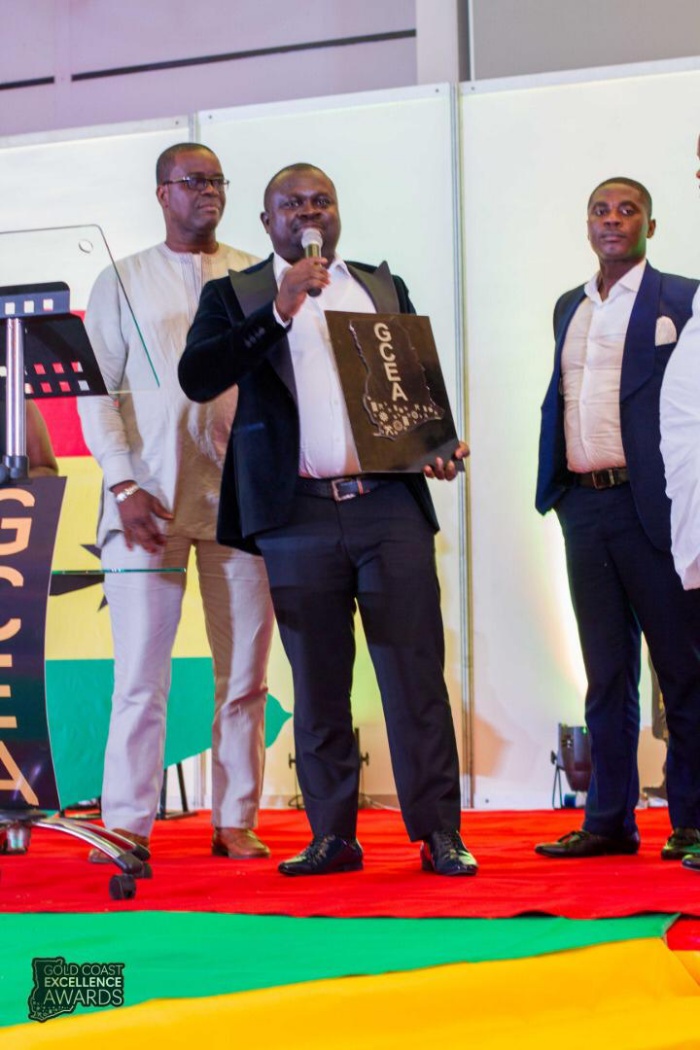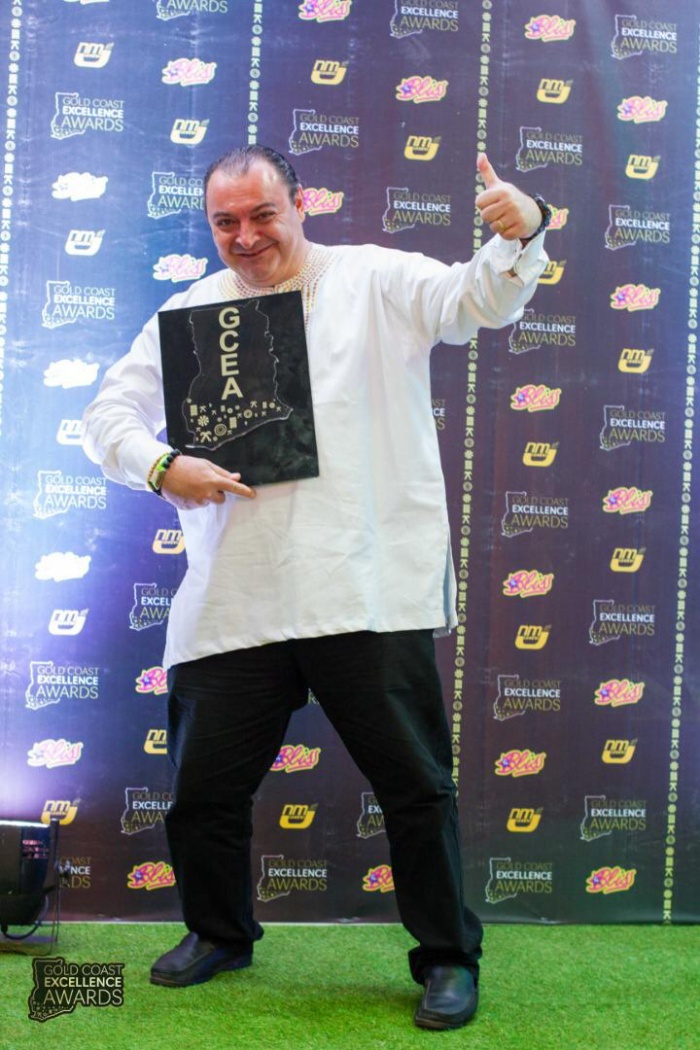 Below are the award winners of The Gold Coast Excellence Awards;
EXCELLENCE IN FOOD MANUFACTURING 
EXCELLENCE IN TRAVEL &TOURISM 
• 
Satguru
 Travels Ghana Limited
EXCELLENCE IN HOSPITALITY
EXCELLENCE IN ALTERNATIVE MEDICINE 
• 
Nyarkotey
 College of Holistic Medicine
EXCELLENCE IN BEAUTY & COSMETICS 
• 
First Choice Hair & Beauty
EXCELLENCE IN PHARMACUETICALS 
• 
Tobinco
 Pharmaceuticals Limited
EXCELLENCE IN AUTOMOBILE & AUTOMATION 
• 
Auto Parts 
Ghana 
Limited
EXCELLENCE IN EVENTS AND EXPERIENTIAL MARKETING AGENCY 
• 
BTL Marketing Solutions Ghana
​
EXCELLENCE IN BEVERAGE PRODUCTION (NON-ALCOHOLIC) 
EXCELLENCE IN BEVERAGE PRODUCTION (ALCOHOLIC) 
• 
Guinness Foreign Extra Stout
EXCELLENCE IN ENTREPRENEURSHIP
• 
Kofi 
Amoa-Abban
 – Founder & CEO of 
Rigworld
 Group
EXCELLENCE IN MEDIA (RADIO) 
• 
Okay FM – Gilbert 
Abeiku
Aggrey
EXCELLENCE IN MEDIA (TV) 
EXCELLENCE IN MEDIA (ONLINE) 
EXCELLENCE IN MEDIA (PERSONALITY) 
• 
Santokh
 Singh Ram Singh – The Multimedia Group 
EXCELLENCE IN INNOVATION & TECHNOLOGY 
• 
Kantanka
 Automobile Company Limited
EXCELLENCE IN MEDICINE/MEDICAL DIAGNOSIS/MEDICAL CONSULTANCY 
• 
Sam J Specialist Hospital
EXCELLENCE IN CREATIVE ARTS 
• 
Ruff Town Records – Music
EXCELLENCE IN AGRICULTURE 
EXCELLENCE IN MAKEUP ARTISTRY 
ULTIMATE FIRM – 26
• 
Guinness Ghana Brewery Limited
SPECIAL RECOGNITIONS 
MOST PROMISING MEDIA PERSONALITY (Special Recognition)
• 
Albert 
Kwabena
Dwumfour
MOST PROMISING MEDIA PERSONALITY (Special Recognition)
• 
Sally 
Akua
Amoakowaa
 Mensah
WATER OF THE YEAR (Special Recognition)
MOST PROMISING MAKE UP ARTIST (Special Recognition)
• 
Angela 
Damptey
 (Wild 
Cutei
) 
EXCELLENCE IN MEDIA MANAGEMENT (Special Honourary) 
Source: NKONKONSA.com