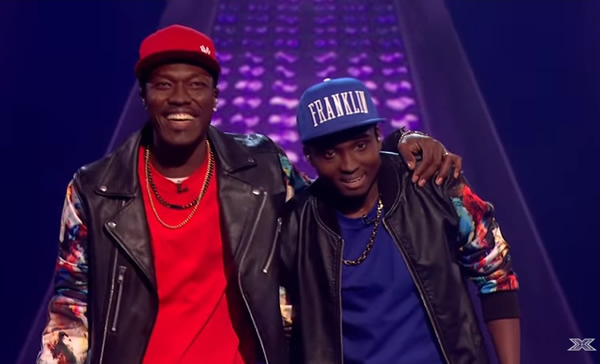 After placing second at the 2015 X Factor music reality show, a number of songwriters and producers have expressed interest in working with Reggie N Bollie, Reggie has said.
Speaking on Happy FM's Showbiz Xtra on Monday, a highly elated Reggie was full of praises to God and their fans for the support given them.
He revealed the group will hit the studios after various meetings outlined for them.
"Already, there are songwriters and producers who are talking to management to work with us. It's beautiful. I think after the few meetings we have, at most in a week's time, we will be in the studio because there is a lot going on behind the scenes and we give thanks to God," he said.
On whether they have plans of collaborating with some great foreign acts, Reggie said, "anything can happen. We wouldn't want to talk more. We want to put it into action so people will see for themselves."
Asked if they had received any congratulatory message from the government, Reggie replied in the negative but was quick to add it was not an issue. He believes Ghanaian leaders have done a lot by supporting them in diverse ways.
"We haven't received any message from the government but I don't think it's compulsory for them to. Honourable Dzifa Gomashie [Deputy Minister of Culture, Tourism and Creative Arts] has really been supportive. She promoted what we were doing. Nana Addo and his wife called us two weeks ago or so to congratulate us and wished us all the best. It's been great," he stated.
17-year-old Louisa Johnson was crowned winner at the 2015 X Factor UK over Ghanaian hyperactive pair Reggie N Bollie on Sunday.
Source: Abrantepa.com