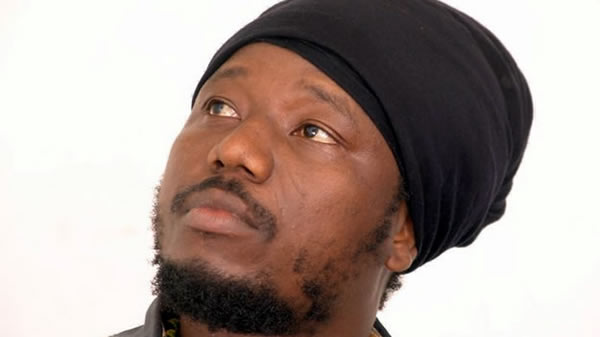 Popular Ghanaian Reggae Musician and Radio Presenter Abubakar Ahmed, popularly aka Blakk Rasta has disclosed that he will return on radio in January 2016.
Blakk Rasta who has been off radio for some months now after his resignation from Hitz FM, speaking on Happy FM said he was out of the country touring.
"I had a small tour. I went to America, Trinidad and Tobago… so I came back a few days ago. I'm getting ready, praying and preparing to bounce forward on radio… I appreciate the fact that people are asking where I am. It makes me feel good. Hopefully, we will be back on radio this month and the fire will be better," outspoken Blakk Rasta told Happy FM.
He added he had been shooting videos since he returned from his trip. Blakk Rasta did not tell which radio station he would be joining. There has however, being speculations that he may join the EIB Network.
The controversial former host of a mid morning program 'Taxi Driver' on Hitz 103.9 FM, announced his resignation from Hitz FM via his twitter account that he his final said goodbye to the Multimedia-owned Kokomlemle based radio station in Accra.
"I just resigned from @HITZ1039 …Movement time. Thanks so much for the love. To Jah be the glory…#kuchoko.", Blakk Rasta tweeted, even though he did not give details or the reason for his sudden resignation.
After his resignation, there were speculations that the "Serwa Akoto" hit maker was forced to resign after his appearance before the privileges committee of Parliament.
Blakk Rasta was dragged to appear in front of Ghana's parliament a few days ago after he boldly called for the legalization of marijuana on radio show basing his argument that 80% of parliamentarians use weed.
He appeared before the committee with his Lawyer, Human Resource Manager of Maltimedia Group, and Programs Manager Mark Okraku Mantey among others on Thursday July 2, 2015 to answer some questions about alleged statement on radio.
Blakk Rasta duly retracted his statements before the committee which was also live in TV and apologized stating that he made those comment in heat of the moment.
Source: NKONKONSA.com