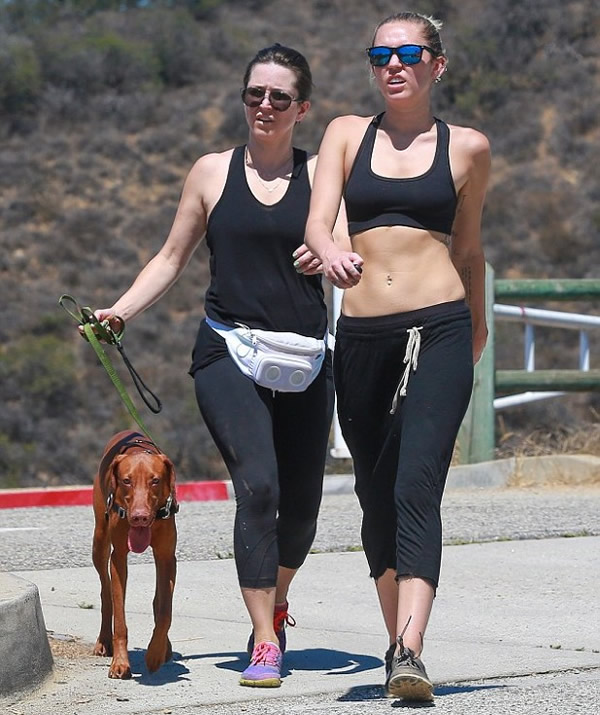 Actress turned Pop star Miley Cyrus is hardly seen well covered up—so it becomes news when decides to go hiking without showing us her bum bum or boobs as usual.
The 22-year-old singer showed off her incredible abs as she went hiking with pals in Los Angeles on Sunday, wearing just a sports bra and low-slung tracksuit bottoms.
Even with the sexy abs out, for Miley Cyrus standard, it's a full cover up!