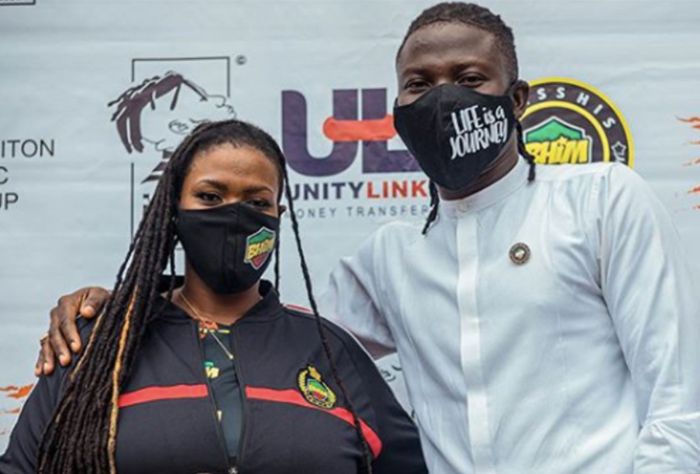 Ayisha Modi, a producer and socialite from Ghana, claims that Stonebwoy and she manufactured their argument.
Remember how Stonebwoy and Ayisha Modi made news last year after the artist adamantly said in an interview that the female celebrity is not on his team?
Following Stonebwoy's comments, Ayisha Modi took to the internet to reveal how she had supported Stonebwoy's career while he was still an unknown artist.
He said that she was the one who invested her hard-earned cash in establishing Stonebwoy's brand, but he is now deceiving everyone by claiming that he doesn't know Stonebwoy from Adam.
After Stonebwoy's concert, "Ashaiman To The World," the two finally stopped exchanging subtle digs at one another.
Ayisa Modi claimed in an interview with Kofi TV that her conflict with the head of BHIM Nation was fabricated.
She said that it was merely a scheme to publicize his Ashaiman To The World Concert.
Stonebwoy and Ayisha Modi don't have a history of animosity because she still considers him to be her younger brother.
Watch the video below;
NKONKONSA.com