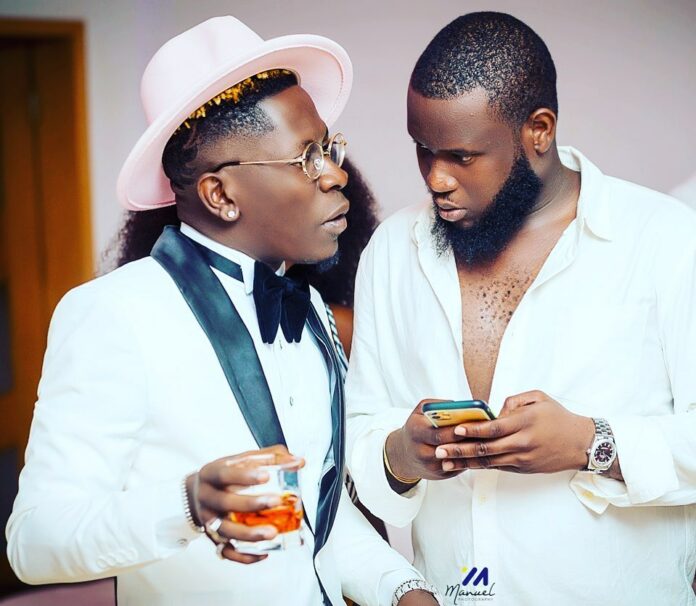 Shatta Wale's continuous feud with former teammate Deportee has made numerous errors regarding his group public.
The feud began when Deportee made an appearance in an interview and hinted at a potential altercation between him and his former boss.
Shortly after the interview, Shatta Wale released a song in response to a string of assaults that was directed at Deportee.
Deportee also replied by exposing Shatta Wale and his dishonest practices in a series of videos.
Since then, a few isolated rumors have been spread about the dancehall musician and his staff in relation to a number of incriminating incidents.
A fresh source has stated that Shatta Wale fired Deportee and other members of his problematic crew.
The source indicated Nana Dope, who Shatta Wale has previously identified as the public relations representative for his label.
Following the firing of the label's employees, Shatta Wale gathered goons to assault Nana Dope.
According to a detailed account of the incident, the dancehall performer beat up his ex-PRO like a criminal.
In addition, it's claimed that Nana Dope is repairing false teeth to replace his broken set of teeth.
Look at the article below.