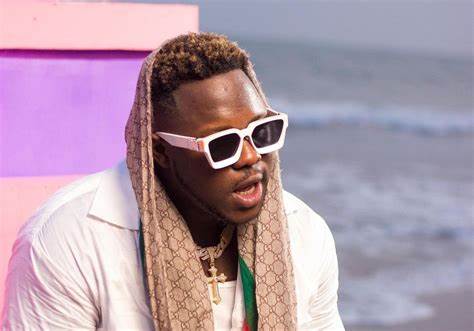 Ghanaian musician, Medikal has chastised certain individuals on social media who have a penchant for disparaging the attire worn by performers and other celebrities during events.
He claims that he does not think fashion critics, who berate celebrities for dressing badly or sticking to the same look for extended periods of time, should be concerned about the clothes that celebrities wear to events.
Medikal criticized fashion reviewers for their work on social media, which tends to disparage the image of the affected individuals or celebrities, during an interview with Bryt TV that GhanaWeb watched.
He remembered an instance in which a fan asked him why, rather than switching shoes, he wore a certain pair of shoes to events more frequently.
This is how the conversation transpired between Medikal and the show host, MC Yaa Yeboah.
MC Yaa Yeboah: A very popular guy on social media does the sneaker stinky. It is like when you wear something and then he criticises it, specifying which is fake or original. Have you heard of him?
Medikal: I see a lot of people online doing that
MC Yaa Yeboah: What is your opinion on things like that? There are instances where you feel like wearing a particular attire and then someone will sit back and criticize you from head to toe pointing out the shortcomings. When you see things like that how do you feel?
Medikal: I think people just like to criticize artistes and even their friends. But I don't see why what I am wearing should be your problem. I have a black Nike Air Force that my manager bought for me.
I have worn it for more than 50m times but people might think I should be changing it because I am an artiste. So if I feel like wearing it, I can do so 100 times. There was a time I wore a particular shoe for an interview and a fan asked on social media why I had been wearing it all the time but I didn't want to reply to him.
Fashion critics have become a new trend in the entertainment industry, where the outfits worn by celebrities are scrutinized.
"I don't see why what I'm wearing should be your problem" – @Amgmedikalmdk on #BrytExtra🤩📍 w/ @MCYAAYEBOAH1 #bryttv pic.twitter.com/sV914OGT7y

— Bryt TV (@bryttv) November 15, 2023
NKONKONSA.com